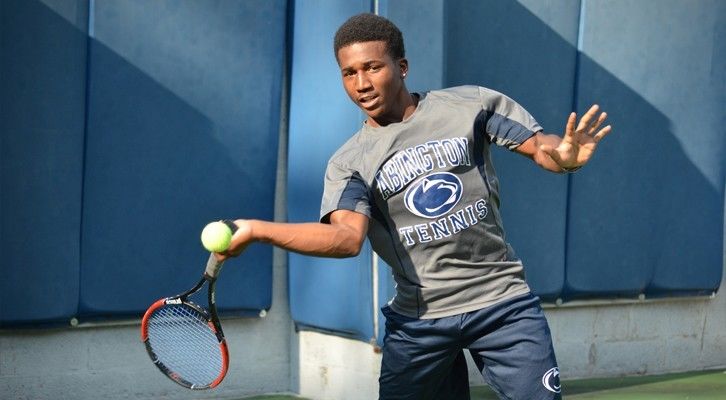 Penn State Abington athletics scores and achievements for the week of March 22, 2015.
Golf (men)
Spring Griffin Invitational: 14th place overall
Lacrosse (women)
Abington 15, Wells College 8
The North Eastern Athletic Conference (NEAC) named Katelyn Haas its offensive player of the week (March 16-22) for lacrosse. She led the team to a pair conference wins with eight goals and six assists while adding eight draw controls and four ground balls. This is the second player of the week honor for the senior this season.
Softball
Abington 5, Cairn University 3
Abington 15, Cairn 0
Rutgers University-Camden 8, Abington 0
Abington 5, Rutgers-Camden 5 (tie)
Abington 8, Gallaudet University 6
Tennis (men)
The North Atlantic Conference West chose senior Kevin Wilkinson as its men's player of the week for tennis. The senior won four outings while dropping just four games to help lead the team to a pair of victories. 
Tennis (women)
Abington 6, Eastern University 3
Find box scores and complete game coverage at www.abingtonsports.com/index.asp.
Penn State Abington fields 13 men's and women's teams as a member of NCAA Division III. For more information, go to www.abingtonsports.com.