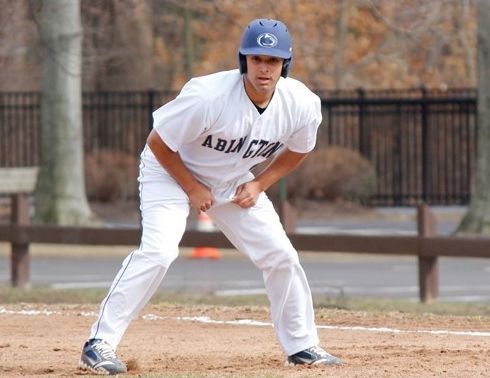 Penn State Abington athletics scores and achievements for the week of March 15, 2015.
Baseball
Stockton University 6, Abington 3
Ursinus College 8, Abington 1
The North Eastern Athletic Conference (NEAC) named sophomore Diego Melendez its pitcher of the week. Melendez scattered eight hits, struck out seven batters, and walked two en route to recording a 2.00 earned run average in a victory over Madaile College.
Lacrosse (women)
Abington 18, College of St. Elizabeth 3
Abington 15, Wells College 8
Tennis (men)
Abington 9, Rosemont College 0
Abington 9, Gwynedd Mercy University 0
Tennis (women)
The NEAC West recognized Amanda Shulski as its women's tennis player of the week for the period beginning March 9. The first-year student athlete posted a combined record of 3-1 during singles and doubles action.
Find box scores and complete game coverage at www.abingtonsports.com/index.asp.
Penn State Abington fields 13 men's and women's teams as a member of NCAA Division III. For more information, go to www.abingtonsports.com.