Golfer named athlete of the week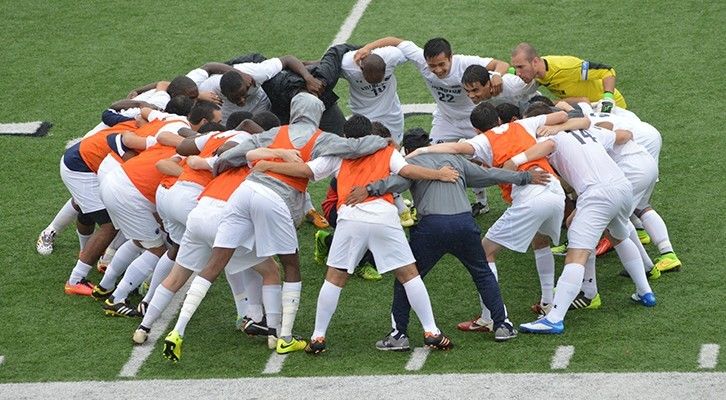 Head coaches from the North Eastern Athletic Conference (NEAC) honored nine Penn State Abington soccer players with positions on the 2014 all-conference teams.
These Abington student athletes managed achievement on the field, coursework, jobs and internships, and personal obligations:
-- First team: senior forward Alex Martin, senior defender Andre Lynahping and sophomore forward Kayla Nolan.
-- Second team: Freshman forward Elizabeth Jones, sophomore defender Victoria Parker and junior defender Cindy Wade.
-- Third team: Senior goalkeeper Dan Saint-Pol, freshman goalkeeper Margaret Sheridan and junior defender Ashley Quenzer.
The women's soccer team under the direction of first-year coach Brian Blesi finished the season 12-5 overall and 11-1-0 in NEAC play for a second-place finish and an automatic spot in the championship tournament. The men's team finished 4-8-4 overall and 4-3-3 in NEAC play for fifth-place.
The NEAC also announced that Mike Lam was name the men's golfer of the week for his performance at the Rosemont Invitational. He earned an individual medal for shooting a two-over 72 to top the 11-golfer field, helping the team claim first place.
For box scores and complete game coverage, go to www.abingtonsports.com/index.aspx.
Penn State Abington fields 13 men's and women's teams as a member of the NCAA Division III. For more information on Abington NCAA Division III athletics, go to www.abingtonsports.com.