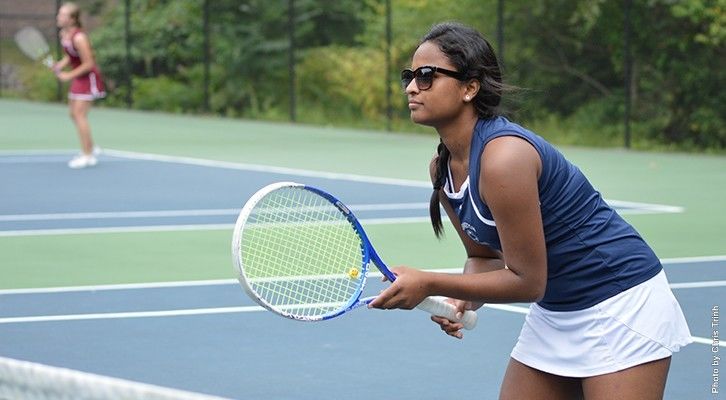 Penn State Abington athletics scores and achievements for the week of Oct. 5.
Cross-country
Charger Invitational at Lancaster Bible College
Team results: First place (men and women)
Top finishers: Alexander Kane (first), Valerie Santangelo (first)
The North Eastern Athletic Conference named Nicholas Volpe its runner of the week.
Golf (men)
Cairn University Fall Invitational: First place, 342 strokes
Soccer (men)
Keuka College 2, Abington 1
Soccer (women)
Swarthmore College 5, Abington 0
Abington 3, Keuka 1
Tennis (men)
Abington 8, Arcadia University 1
Tennis (women)
Abington 6, Arcadia 3
Volleyball (women)
Abington 3, College of St. Elizabeth 1
Rowan University 3, Abington 0
Abington 3, Centenary College 0
Kenyon College 3, Abington 1
Abington 3, Hunter College 2
For box scores and complete game coverage, go to www.abingtonsports.com/index.aspx.
Penn State Abington fields 13 men's and women's teams as a member of the NCAA Division III. For more information on Abington NCAA Division III athletics, go to www.abingtonsports.com