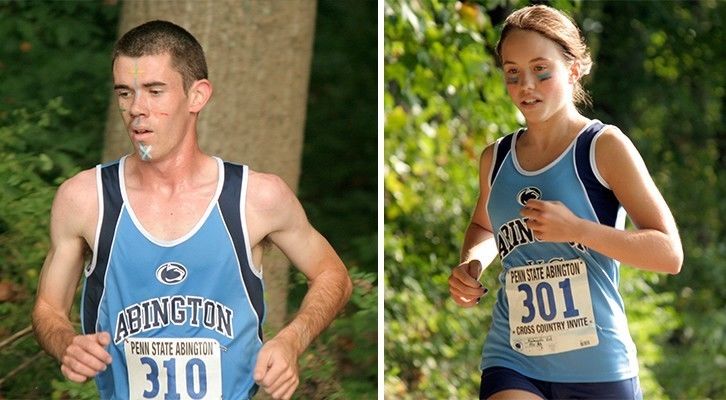 The dynamic duo strikes again – cross-country stalwarts Alex Kane and Valerie Santangelo won their respective races at the annual Penn State Abington Invitational last week. Their efforts on that hot humid morning were recognized by the North Eastern Athletic Conference (NEAC), which named the pair cross-country Student Athletes of the Week.
Santangelo, who grew up in Abington, won the invitational for the second consecutive year, finishing the 5-kilometer course a full 14 seconds ahead of the second-place runner. The sophomore's victory over 54 others helped Abington finish second overall out of 10 teams. 

For Kane, it was all about repeats: The NEAC honored him for the second straight week after he won the invitational for the third year in a row. He set a new personal course record, besting the 60-runner field in the 8-kilometer event. The junior business major was ahead of the pack most of the race and won by nearly two minutes. His performance helped Abington capture the overall title in the 10-team field.

For box scores and complete game coverage, go to www.abingtonsports.com/index.aspx.
Penn State Abington fields 13 men's and women's teams as a member of the NCAA Division III. For more information on Abington NCAA Division III athletics, go to www.abingtonsports.com.