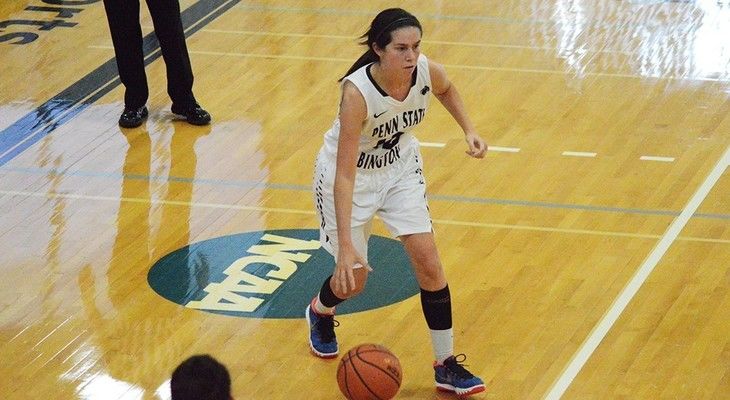 The North Eastern Athletic Conference (NEAC) voted two Penn State Abington basketball players to all-conference teams.
The NEAC named sophomore Shayna Rodriguez second team all-conference, following her rookie of the year and third team all-conference selections for the 2015-16 season. 
Rodriguez added 482 points to her record with an average of 18.5 points per game and led the team in shooting percentage at .417. She currently sits in fourth place in all-time scoring at Abington with 860 points.
The NEAC named first-year forward John Ryan third team all-conference for his outstanding rookie year. He led the team with 16 points per game and had six rebounds per game. Earlier in the season, Ryan landed in the Abington record books, scoring 34 points in an 82-70 win over Penn College. The performance tied for fourth place in single game scoring.
Penn State Abington athletics scores for the week of Feb. 19, 2017.
Baseball
Rutgers-Neward 18, Abington 4
Stockton University 13, Abington 1
Basketball (women)
Lancaster Bible College 73, Abington 70
+++++++++++++++++++++++++++++++++++++++++++++++++++++++
Penn State Abington, formerly the Ogontz campus, offers baccalaureate degrees in 18 majors at its suburban location just north of Philadelphia. Nearly half of our 4,000 students complete all four years at Abington, with opportunities in undergraduate research, the Schreyer honors program, NCAA Division III athletics, and more. The Lions Gate residence hall will open in August.