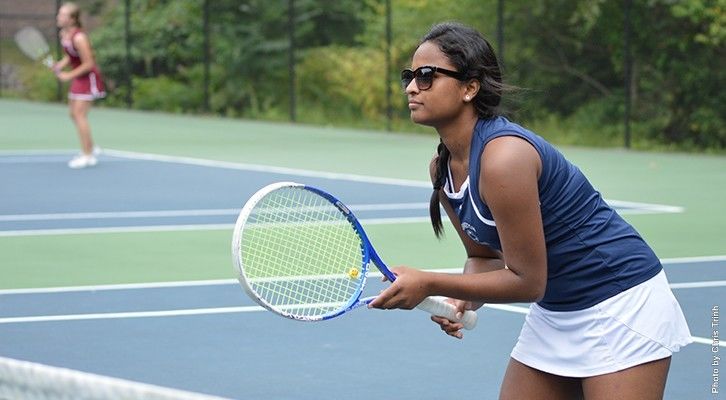 Penn State Abington student-athletes claimed the highest honor awarded by the North East Athletic Conference (NEAC) for outstanding performance in academics, sportsmanship, community service and athletics for the 2014-2015 season.

"We are so proud of our student-athletes for earning the college its second Presidents' Cup in a row," Abington Chancellor Karen Wiley Sandler said. "This year's honor reflected a larger view of our accomplishments because for the first time achieving the cup required commitments in addition to athletics success."
The NEAC, which counts 14 colleges and universities as members, established a new approach to awarding the cup this year in an effort to truly reflect the core values and essence of NCAA Division III athletics. In prior years, athletic success was the only factor in awarding the Presidents' Cup. This new and unique approach is the first model of its kind across the 43 NCAA Division III conferences.
Penn State Abington fields 13 men's and women's teams as an NCAA Division III school. For more information on Abington athletics, go to www.abingtonsports.com.