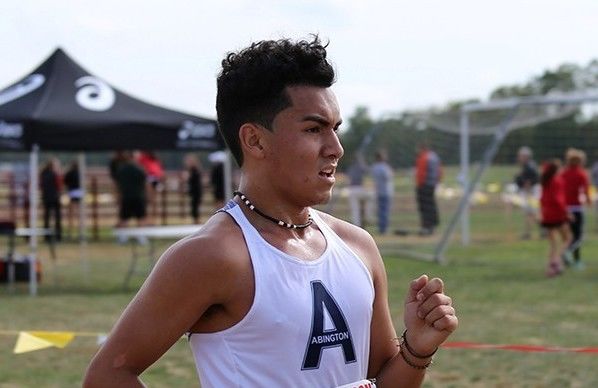 ABINGTON, Pa. — The NCAA recognized Penn State Abington this week with its Division III Diversity Spotlight Initiative, which includes a $500 award toward related programming. The NCAA singled out the college's Diversity Leadership Retreat (DLR) for its impact on student athletes and the campus community.
The director of Athletics, Intramurals and Recreation at Abington, Deb Solfaro, said nominators considered several programs at the college, but the DLR won out as the most distinctive.
"We are honored to receive the award and, as a result, we secured valuable funding to create additional opportunities for worthy diversity-related initiatives on our campus," Solfaro said.
DLR is full immersion — four days and three nights — and held off-campus to minimize distractions and maximize team building. Abington's Office of Diversity, Equity, & Inclusion (DEI) staff manage activities and discussions to train the next generation of leaders who will create and sustain welcoming, inclusive and understanding communities.
Students must apply to attend the retreat, which runs during semester breaks. The college covers the cost of transportation, food and hotels.
Solfaro cited two staffers as instrumental to the success of these initiatives: Jose Rodriguez, DEI director, cross country coach and a member of the NCAA Minority Opportunities and Interests Committee; and John Nguyen, DEI assistant director.
"Their excellent, collaborative work brings awareness, education and insight into diversity-related topics," said Solfaro.
Abington is the most diverse campus within the University and the only majority minority campus. Its Office of Diversity, Equity, & Inclusion recently moved to larger offices, added staff and expanded its resources and goals. The University launched All In at Penn State last month to cultivate a community of diversity and inclusion.
"As a college, Penn State Abington is deeply committed to the diversity so richly represented in our student body. As an athletic program, we share in that commitment," Solfaro said.
+++++++++++++++++++++++++++++++++++++++++++++++++++++++
Penn State Abington, formerly the Ogontz campus, offers baccalaureate degrees in 18 majors at its suburban location just north of Philadelphia. Nearly half of our 4,000 students complete all four years at Abington, with opportunities in undergraduate research, the Schreyer honors program, NCAA Division III athletics and more. A state-of-the-art residence hall will open in August 2017.