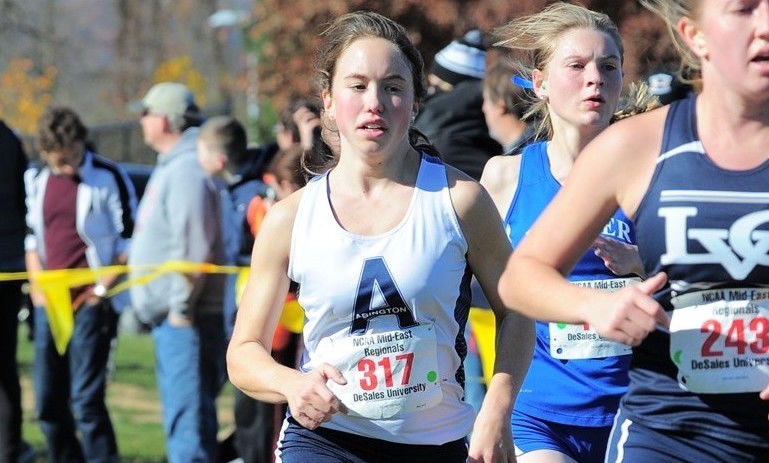 Penn State Abington athletics scores and achievements for the week of Nov. 6, 2016.
Basketball (men)
The North Eastern Athletic Conference (NEAC) preseason poll placed the Penn State Abington men's basketball team ninth for the 2016-17 season. Abington finished last season 6-19 overall and 6-12 in the conference.
Basketball (women)
The NEAC preseason poll placed the Abington women's basketball team in 10th place for the upcoming season. Abington finished last season 17-8 and 13-8 in the conference, earning its second consecutive NEAC Tournament appearance but lost in the first round.
Cross country at the NCAA Division III Regional at DeSales University
Men's Team: 34th out of 52 teams
Men's Individual
135th: Nelson Costa Jr., 27:20 (personal record)
147th: Yannik Cahnbley, 27:31 (personal record)
210th: Troy Green, 28:26 (personal record)
225th: Alexander Beltz, 28:43
228th: Gregory Gallagher, 28:47 (personal record)
Women's Individual
157th: Valerie Santangelo, 25:05
236th: Claire Reeves, 26:18
257th: Megan Glanz, 26:39
+++++++++++++++++++++++++++++++++++++++++++++++++++++++
Penn State Abington, formerly the Ogontz campus, offers baccalaureate degrees in 18 majors at its suburban location just north of Philadelphia. Nearly half of our 4,000 students complete all four years at Abington, with opportunities in undergraduate research, the Schreyer honors program, NCAA Division III athletics, and more. The Lion's Gate residence hall will open in August 2017.