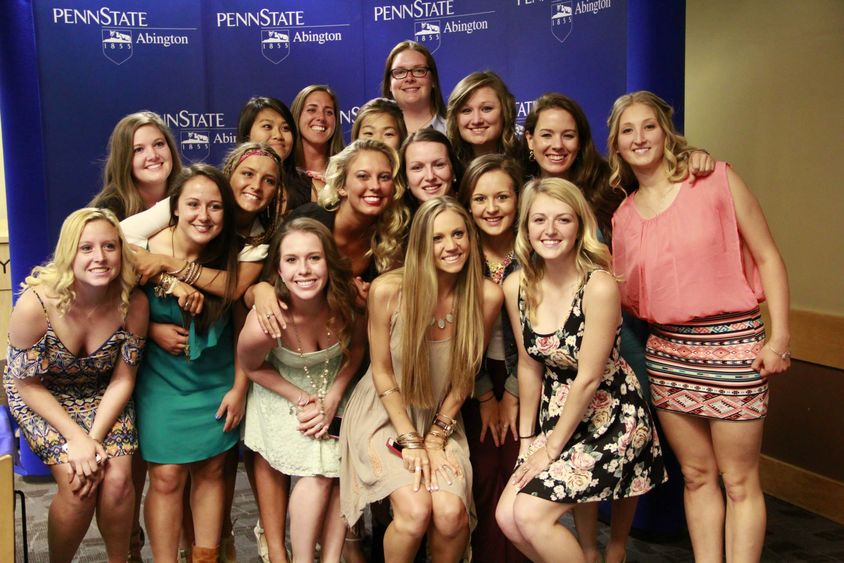 ABINGTON, Pa. -- The North Eastern Athletic Conference (NEAC) recently recognized a record 34 Penn State Abington student-athletes for their academic prowess. Women's soccer fielded the most honorees with seven, followed by five women's lacrosse players. Business majors dominated the overall list of NEAC Scholar Athletes for the 2013-14 academic year.
To be eligible, students must earn a minimum 3.4 grade point average for the year. The number of Abington student-athletes on the list continues to climb, starting with 22 in 2011-12.
Home run champion: The softball season may be over, but the accolades keep coming for Sheila O'Hagan. The NCAA crowned her the 2014 Division III statistical champion for home runs per game with 0.55. O'Hagan is the first Abington student to earn an NCAA statistical championship in any sport.
The catcher/infielder also ranked in the top 10 in three other NCAA statistical categories during her junior year: second nationally in slugging percentage, third in total home runs, and sixth in runs batted in per game.
Women's soccer: The success of Abington's soccer teams led to the hiring this summer of Brian Blesi as the head women's coach. Blesi's arrival allows David Castellanos to devote himself to the men's team after several seasons coaching both squads.
The women's soccer team closed out last season with a 14-3-1 record, its best ever. The team finished second in the NEAC and reached the conference tournament for the second consecutive year.
Blesi's coaching and playing experience includes stints at LaSalle and Misericordia universities and the United German Hungarians Club soccer teams.
"I am very happy to join the Abington family and their commitment to a high level of sportsmanship on and off the field," he said. "I look to build on an already impressive program."
Fall schedules: The soccer and volleyball schedules are posted at www.abingtonsports.com/calendar.aspx?1=1&&tab=1.
Abington fields 13 varsity teams including baseball, golf, softball, and women's lacrosse and volleyball. Men's and women's teams compete in basketball, cross-country, soccer and tennis. For more information about Abington athletics, go to www.abingtonsports.com