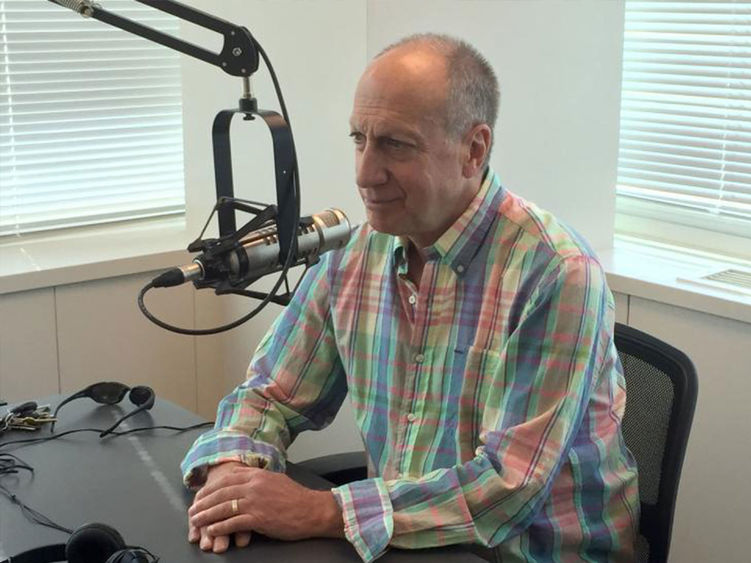 ABINGTON, Pa. — The community is invited to a free screening of the documentary "Voice Messages," created by six-time Emmy Award winner Martin Zied on Tuesday evening, Oct. 25, at Penn State Abington, where the filmmaker first explored the interests that led to his storied career in television and film. He will answer questions from the audience at the end of the film.
"Voice Messages" combines singing, speaking, science, sociology and history to examine the power and beauty of the human voice. Grammy Award winners Linda Ronstadt, Vince Gill and Lalah Hathaway, as well as a cappella legends Take 6, take viewers on a journey through the inner workings of the human voice. The 75-minute film also features vocal sound effects master Michael Winslow, impressionist/comedian Billy West, and voiceover artist Andromeda Dunker.  
Zied, a 1974 Penn State alumnus, developed the documentary over the course of eight years while teaching at Abington and developing other projects.   
"It's ironic that I am teaching speech communications at Abington because I took the same class when I was a student here. The skills I learned stayed with me in my professional career, and it helped me to become comfortable speaking in front of groups of people, which I did often," he said. 
Zied vividly recalls the moment he was first captivated by voices as an 8-year-old.  
"I was in the school auditorium in third grade and another student sang 'Without A Song.' It brought tears to my eyes. It was my first conscious recollection of the power of voices," he said. 
"In later years, I worked with so many really talented people, and I sang a lot of a cappella, too. When I stopped working in network television, I decided I wanted to create a project. Voices were the thing that interested me the most," Zied said. 
The film is dedicated to Ross Brinkert, a beloved Abington professor who passed away two years ago. 
"Ross was a good friend, and we met many times about this film. I bounced ideas off him, and he was so encouraging. I'll never forget his help," Zied said.  
If you go 
Voice Messages documentary and reception with filmmaker Martin Zied
Date: Tuesday, Oct. 25 
Time: 7 p.m., followed by a question-and-answer session with Martin Zied. A pre-reception will begin at 6:30 p.m.  
Where: 112 Woodland Building at Penn State Abington, 1600 Woodland Road, Abington, PA 19001 
This event is supported by the Dr. Moylan C.  and Barbara D. Mills Endowment for Cultural Arts and the Penn State Abington Division of Arts and Humanities. 
About Penn State Abington 
Penn State Abington provides an affordable, accessible and high-impact education resulting in the success of a diverse student body. It is committed to student success through innovative approaches to 21st-century public higher education within a world-class research university. With more than 3,000 students, Penn State Abington is a residential campus that offers baccalaureate degrees in 24 majors, undergraduate research, the Schreyer Honors College, NCAA Division III athletics and more.