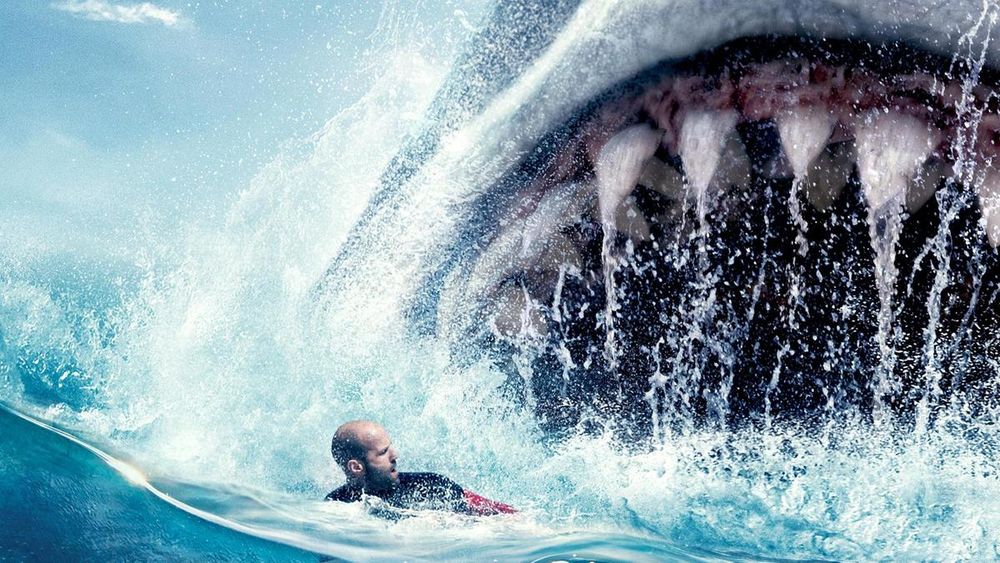 ABINGTON, Pa. — Steve Alten, 1981 physical education, roamed the Penn State Abington campus (then known as Penn State Ogontz) in the late 1970s, playing on the basketball team and studying physical education before transferring to University Park.
Fast forward 40 years, and he is a New York Times best-selling author whose first novel has been transformed into one of the top-grossing films, "The Meg," of the summer of 2018. His shark tale has grossed more than $500 million worldwide since its release.
So how did a guy from Northeast Philadelphia wind up rubbing elbows with the Hollywood elite?
Alten was passionate about basketball, playing while growing up in Northeast Philadelphia and then at Abington. But by the time he headed to University Park, his playing days were over.
"I took it as far as a slow white Jewish guy could take it," he told the Philadelphia Inquirer recently.
He wanted to coach, though, and earned his physical education degree from Penn State, a master in sports medicine, and a doctorate in education. But coaching high school basketball wasn't supporting his family so he found work in Delaware and Florida, writing at odd hours — an avocation he developed through writing classes at Penn State.
After many ups and downs with publishers, he obtained a deal in 1997 with Bantam/Doubleday to publish, "Meg: A Novel of Deep Terror," based on his idea about a paleontologist who discovers a Megalodon giant shark 36,000 feet below the surface of the ocean.
Hollywood showed immediate interest, but it took two decades and a veritable parade of studios, directors, and screenwriters before Alten's book hit the big screen. He told the Philadelphia Inquirer that he didn't quite believe the film would be made until Jason Statham, star of the "Fast and Furious" franchise, signed on for the starring role.
Now, the film is a bona fide hit, and Alten is optimistic that some of his other best-sellers and projects will be sold to television and film.
About Penn State Abington
Penn State Abington provides an affordable, accessible, and high-impact education resulting in the success of a diverse student body. It is committed to student success through innovative approaches to 21st century public higher education within a world-class research university. With nearly 4,000 students, Penn State Abington is a residential campus that offers baccalaureate degrees in 19 majors, undergraduate research, the Schreyer honors program, NCAA Division III athletics, and more.