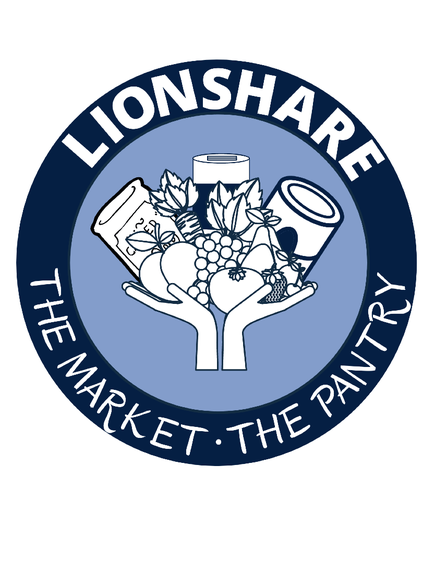 ABINGTON, Pa. — Penn State Abington is the recipient of a $15,000 grant from the Leo and Peggy Pierce Family Foundation to support the campus' goal of reducing food insecurity among its students. This is the third consecutive year the foundation has awarded Abington funding for its LionShare food pantry.
The Pierce Foundation grant supports the day-to-day operations and expenses of the LionShare including student-intern wages, digital grocery store gift cards for the Gift Card Assistance Program, and the ability to restock pantry shelves with nonperishable and canned goods.
According to Beth Bradley, associate director of Student Affairs and director of Student Engagement and Leadership (SEAL), the pantry is a critical resource for Abington students experiencing food insecurity.
"We empower our student-interns to understand the level of need in our campus community, work with local agencies to explore the many dimensions of food insecurity, navigate the process of ensuring a confidential and accessible operation, and gain knowledge and leadership skills that can transfer to any career," she said of the student-run pantry.
Linda Zhang, a student-intern who works for the pantry, said the program enables students to receive the support they need to help them move forward with their academic and professional goals.
"We are committed to destigmatizing food insecurity issues and mitigating the distress that individuals are experiencing. Ultimately, LionShare is dedicated to being in alignment with humanity, and that starts with helping our very own students," she said.
Since the start of the fall semester, three student-interns including Zhang have planned, organized and prepared the pantry to resume full operations since it was affected during the 2020-21 academic year by the pandemic. Currently, the pantry staff offers gift card assistance to students, provides grab and go options through which student-interns fill bags and set them up around campus for students to access, and meets with students via appointment to provide items and support.
Bradley said she is coordinating with officials at University Park to restart Abington's work with Philabundance, the region's largest hunger relief organization. Prior to the pandemic, the Abington-Philabundance partnership added weekly fresh produce distribution to the offerings available from the LionShare. Philabundance delivers fresh fruits and vegetables to the campus, and students, staff, and faculty volunteers distribute the items.
The LionsShare is an important component of support services at Abington where about 38 percent of students are eligible for federal Pell grants, which are awarded to undergraduate students who display exceptional financial need, and 76 percent receive financial aid.
​The Pierce foundation seeks to end hunger and food insecurity in the five-county Philadelphia region and Indian River County, Florida, through grants and investments.
This gift will advance "A Greater Penn State for 21st Century Excellence," a focused campaign that seeks to elevate Penn State's position as a leading public university in a world defined by rapid change and global connections. With the support of alumni and friends, "A Greater Penn State" seeks to fulfill the three key imperatives of a 21st-century public university: keeping the doors to higher education open to hardworking students regardless of financial well-being; creating transformative experiences that go beyond the classroom; and impacting the world by serving communities and fueling discovery, innovation and entrepreneurship. To learn more about "A Greater Penn State for 21st Century Excellence," visit greaterpennstate.psu.edu.
About Penn State Abington
Penn State Abington provides an affordable, accessible and high-impact education resulting in the success of a diverse student body. It is committed to student success through innovative approaches to 21st-century public higher education within a world-class research university. With about 3,700 students, Penn State Abington is a residential campus that offers baccalaureate degrees in 23 majors, undergraduate research, the Schreyer honors program, NCAA Division III athletics and more.