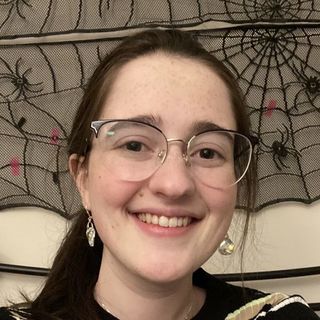 Penn State Abington's English program has allowed me to make incredible connections with fellow English majors and minors, as well as professors with a wealth of knowledge. The English program also gave me access to The Abington Review - Abington's award-winning literary arts magazine - which has greatly enriched my time at Penn State. My experience within the English program at Abington, as well as the clubs and social events they sponsor and support, has been nothing but positive and enlightening.
Ariel Hooks,
English graduate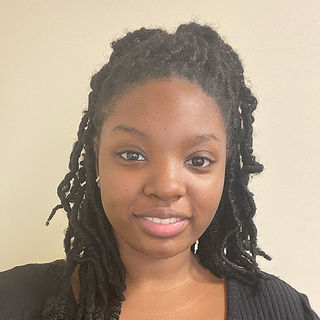 My time at PSU Abington was amazing, which is mainly due to those in the English and Writing departments. I received an enormous amount of support in the classroom, enjoyed thoughtful conversations about some groundbreaking authors and poets, and developed connections with others that drove me towards personal and academic growth. This program has been key to helping me in my current professional endeavor and has provided me with the tools to push me forward in my current master's program. WE ARE.
Denell Lewis,
English graduate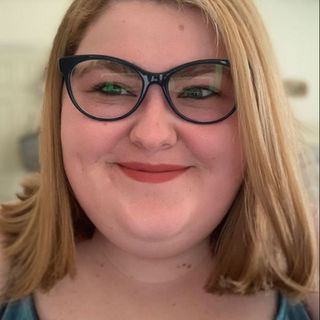 My experience in the English program inspired hope, passion, and drive within my education and set me on my current path to success as an English M.A. student. From the exceptional faculty to the inclusive student community, I discovered my strength and compassion as a student which has since given me cause to become the same kind of transformational and devoted educator as those who gave me my start at Penn State Abington.
Within this close-knit, supportive, and intellectually challenging program I was made to matter, and I learned how to make such an impact on other students. Although I am not a student anymore, the lessons I retained from the program remain fundamental and the relationships I formed with dedicated faculty such as Professor Naydan, Professor Nicosia, and Professor Cohen continue to hold significant impact on the person and educator I am and will be in the future.
Amanda Pickett,
English Graduate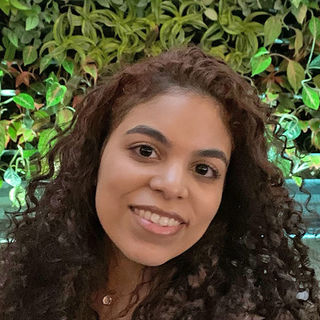 I came into Penn State Abington unsure of where I was headed but thanks to the English department, I was able to dedicate my love for critical thinking and reading to my career. They offer a different appreciation for old literature and new that (thankfully) sticks with you long after you've completed the program. The major and professors made it easy for me to find my way, and I will always be grateful for the relationships that I made in the process.
This little community provided me with knowledge and experience that I will always cherish. There was such genuine concern and appreciation for students' successes in and out of the university, which is not easily found elsewhere. Such an intimate campus allows for its students to feel comfort and encouraged in the diversity of its people and academia. Our hard work showed as our accomplishments as the professors always found a way to motivate us.
Gabriela Restituyo,
English graduate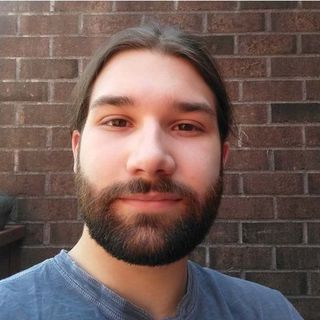 The English program at Penn State Abington provided me with excellent preparation to launch a career in academics, training me to meet the high expectations of the field while also allowing me to explore my personal interests and work creatively.
The campus's tightly knit community encourages students to work closely with their peers while getting to know their professors as mentors, granting opportunities for students to discover various avenues for personal and professional success. That intimate and open-minded academic environment accommodates students with diverse backgrounds and goals, fostering skills to excel within the classroom and successfully adapt to the ever-changing career landscape awaiting them after graduation.
Samuel Santiago,
English graduate