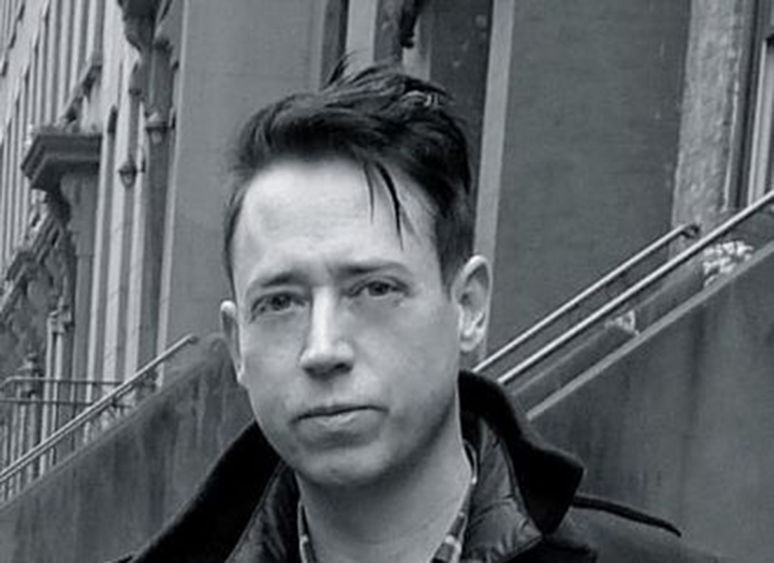 ABINGTON, Pa. — A new book by Thomas Heise, assistant professor of English at Penn State Abington, was published recently as part of the Columbia University Press Literature Now series, one of the top imprints for the study of contemporary literature.  
"The Gentrification Plot: New York and the Postindustrial Crime Novel" was ranked on amazon.com as the No. 1 new release for 20th-century literary criticism and city planning and urban development. One reviewer cited it as a groundbreaking book. It has been excerpted on LitHub's CrimeReads and another is pending for Bookforum.  
Heise's latest book centers on the story of the city crime novelists tell when the older narrative of the city as a place of decay and violence has been replaced by a new, boosterish narrative of urban revitalization and renaissance, one told by big business and politicians.  
"The premise of the book — and my work more generally — is that we cannot understand literature without understanding the material conditions that provide the context for its production. In this case, those conditions are the unprecedented drop in crime in New York beginning in the 1990s and the subsequent development boom. Since crime fiction is the most relentlessly urban genre we have, I wanted to investigate what crime novelists make of these changes," he said. 
"Gentrification is an expression of the abstract and diffuse economic processes of neoliberalism. However, we can see those processes up close in the changes to a neighborhood's demography and in the changes to a neighborhood's built environment. Given that fact, I organized each chapter of "The Gentrification Plot" around a specific neighborhood — the Lower East Side, Manhattan's Chinatown, Red Hook, Harlem, and Bedford-Stuyvesant — and investigated the story crime novelists were telling of its transformation," Heise continued.  
These neighborhoods have been of historical importance to America's immigrant, African-American, ethnic, and working class communities, and each has a story to tell. In "The Gentrification Plot," Heise analyzes literary texts as well as policing theory and urban planning documents to get a fuller understanding of the new narratives of the city that have emerged since the 1990s. 
Heise started writing about contemporary crime fiction in 2014 but didn't conceive of "The Gentrification Plot" as a book project until a few years later. He traces the roots of this book to his childhood love of hardboiled detective stories.  
"I was drawn to how the best books — such as those by Hammett and Chandler — in the genre could combine the intellectual pleasure of unraveling a puzzle while at the same time providing the visceral thrill of reading about the city as a site of danger, romance, and intrigue," he said. 
Another source of inspiration was his experience living in New York in the early 2000s.  
"I watched one neighborhood after another gentrify as it reinvented itself, but not always in the best ways. In 'The Gentrification Plot,' I wanted to find a way to take my personal experience of witnessing this change and channel it into my reading of literature," he said. 
"The Gentrification Plot" builds on a previous monograph, "Urban Underworlds: A Geography of Twentieth-Century American Literature and Culture." 
"My work as a literature scholar is urban-focused and interdisciplinary. My research seeks to bring to American literary studies an understanding of the spatiality of human life, as represented in literary and cultural materials, as deeply enmeshed in 'real' human geographies that are undergoing constant transformation," he said. 
"So both in 'The Gentrification Plot' and 'Urban Underworlds,' I am pursuing questions of how the built environment is structured by flows of capital and labor; how racial, ethnic, gender, sexual, and class subjectivities are spatially constructed and contested; and how personal and public places preserve traces of histories, memories, affects, and ideologies," Heise continued. 
Heise's next project is a novel about a psychiatrist who runs a sleep disorders clinic for insomnia and nightmare sufferers in New York. He had set it aside while he was taking a deep dive into the research and writing of "The Gentrification Plot."
"The Gentrification Plot" is critical to Heise's work as an assistant professor of American literature at Abington and as a writer. 
"I've taught courses on urban literature and courses on crime fiction, both of which wouldn't be possible without my research. Also, I believe very strongly that academic writing should be readable, even pleasurable. In my creative writing courses, I am always teaching my students about the persuasive power of narrative, about how to create vivid scenes, about how to pace a story, and about how to zero in on a single luminous detail that captures a sense of the whole. For me, these formal concerns are as true of academic writing as they are of creative writing," he said.  
About Penn State Abington 
Penn State Abington provides an affordable, accessible and high-impact education resulting in the success of a diverse student body. It is committed to student success through innovative approaches to 21st-century public higher education within a world-class research university. With about 3,700 students, Penn State Abington is a residential campus that offers baccalaureate degrees in 23 majors, undergraduate research, the Schreyer honors program, NCAA Division III athletics and more.