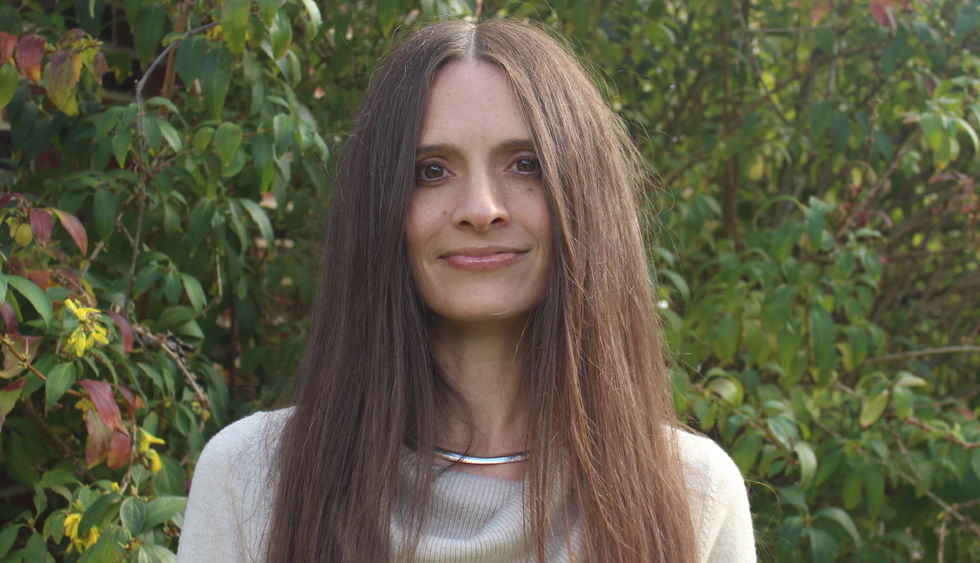 ABINGTON, Pa. — The latest book by Liliana Naydan, associate professor of English at Penn State Abington, analyzes mainstream literary fiction by authors writing about the United States from the time of the Y2K crisis to the onset of the pandemic. "Flat-World Fiction: Digital Humanity in Early Twenty-First-Century America" focuses on texts by Don DeLillo, Jennifer Egan, Dave Eggers, Joshua Ferris, Jonathan Safran Foer, Mohsin Hamid, Thomas Pynchon, Kristen Roupenian, Gary Shteyngart, and Zadie Smith.   
"I consider the problems and possibilities of digital devices and media that critics say are threatening to eradicate old-media print culture," Naydan said. "This book is important because it puts the humanities into conversation with STEM in a way that complements digital humanities scholarship. It also explores the politics of human relationships with digital devices and media, which are transforming human identity and the relationships we have with one another. They're also transforming our relationships with phenomena such as history, capitalism and nationality."
Naydan traces the roots of "Flat-World Fiction," which was was ranked as the No. 1 new release in 21st century literary criticism on Amazon.com, to her life experience as a Xennial, the microgeneration between Generation X and millennials who have lived in both analog and digital times.  
"I remember carrying quarters in my pockets to make calls from payphones, and I used to listen to the screech of our dial-up modem to hop online and ask questions of Jeeves. During my life, I've watched digital technology pervade our lives in large part because of the commercialization of the internet in the 1990s, a formative decade for me. It's been interesting to witness the development of the relationships we have with screens," she said. 
Naydan's book also was inspired by her work on the novella "Point Omega" by Don DeLillo, which she had written about in her first monograph, "Rhetorics of Religion in American Fiction."  
"I think that DeLillo captures how screens have developed multifaceted functions. They screen out or conceal as much as they reveal. They disappear into the backdrop as much as they call attention to themselves as the centerpieces of our living rooms and lives. And they reveal paradoxes in our digital times," she said. 
"I wanted to write a book about how authors of mainstream literary fiction were commenting on these and other paradoxes of the digital age and about the place of the simultaneously sleek and thorny digital world in the world of print culture," she continued. 
Naydan contends that although there is a seemingly endless stream of information available, we don't always inherently understand it. 
"We've built a world that's flat because it's covered in and defined by digital screens. But doing so has, for example, led to the rise of flat-Earthers, people who literally believe the world is flat because a YouTube video told them so," Naydan said. 
Naydan's next projects focus on the politics of identity in writing centers. She is co-editing a book on the politics of faith and secularism in writing center work, and she is writing about worker identity and labor justice in writing centers.   
"Flat-World Fiction" informs the texts Naydan covers in her courses at Abington, teaching authors such as Mohsin Hamid, Kristen Roupenian, and Zadie Smith in "Contemporary Literature" or "Alternative Voices in American Literature." It also influences issues discussed in the classroom and assignments she teaches in literature and writing courses. 
"I love to talk with students about the politics of globalization, social media, digital literacy, and information literacy. I feel better equipped to help my students analyze digital sources and produce digital writing as a result of writing this book. I better understand how we can interact with devices and media in meaningful ways. I want to share what I've learned with my students and learn from them about our developing digital world," said Naydan, who is Abington's writing program coordinator and English program chair. 
About Penn State Abington 
Penn State Abington provides an affordable, accessible and high-impact education resulting in the success of a diverse student body. It is committed to student success through innovative approaches to 21st-century public higher education within a world-class research university. With about 3,700 students, Penn State Abington is a residential campus that offers baccalaureate degrees in 23 majors, undergraduate research, the Schreyer honors program, NCAA Division III athletics and more.