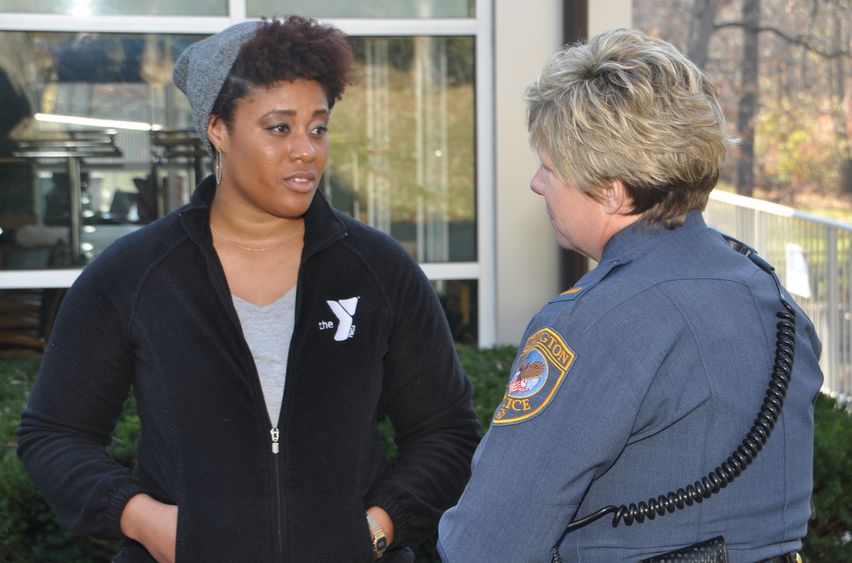 ABINGTON, Pa. — Oren Gur, assistant professor of criminal justice at Penn State Abington, spoke last night at the One Community discussion between Abington Township residents and the police department.
Gur, an expert on law enforcement in America, stressed to residents and officials the importance of an ongoing and transparent dialogue.
"The scale of what is going on in American communities right now is huge so it's very positive that you are talking about these issues on a local level," said Gur. "Giving candid answers in a public forum and putting police statistics and reports out there so the community can access the information is a big step."
Nearly 200 people attended the One Community event, organized by Abington Township citizens, police, and board of commissioners.
Panelists in addition to Gur included: the Rev. Marshall Mitchell, Salem Baptist Church; the Hon. Garrett Page, Montgomery County Court of Common Pleas; Chief William J. Kelly, Abington Police Department; Joanne Kleiner-Levin, Abington Township Human Relations Commission; and Anthony Luker, from the office of state Rep. Brendan Boyle (D-13).