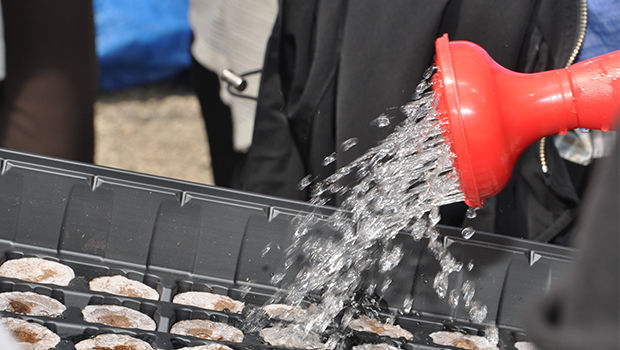 ABINGTON, Pa. — Penn State Abington won a three-year Pepsi Challenge Mini Grant totaling $15,000 that will fund paid internships as well as student competitions and showcases all aimed at strengthening local sustainability efforts.
The grant, which is spread over three years, will reinforce the campus' relationship with the Abington Township Environmental Advisory Council (EAC) and contribute to improving the township's STAR Communities rating. Abington is one of two Pennsylvania communities with 3-STAR ratings for its commitment to sustainability.
The seed funding from the grant will support:
The 300-hour paid internship will focus on environmental justice and waste diversion initiatives in partnership with the EAC. The Abington intern also will complete a one-credit independent study.
A student competition focused on two local sustainability initiatives, the Go Green Rewards Card and Buy Local campaign. The grant will support a Social Ventures Competition for student teams who will develop plans for the two initiatives.
A sustainability fair to showcase student engagement with the STAR project as well as other student sustainability projects on campus and in the local community.
Abington currently engages with the regional community through several projects, including:
Fairmount Park renewal project in Philadelphia through the William Penn Foundation;
MATH 35: Math of Social Justice where students learning probability and statistics through and examination of social justice issues;
CRIMJ 450W: Residence hall safety and security partnership with Abington Police Department for successful integration of new residence hall students into the community;
The grant was awarded through the University's Sustainable Communities Collaborative and is renewable for $5,000 each year over three years.
It will be managed by Gary Calore, coordinator for Academic and Community Engagement and associate professor of philosophy, and Gina Kaufman, director of Student Affairs. A representative from Abington's community partner, the EAC, will participate, too.