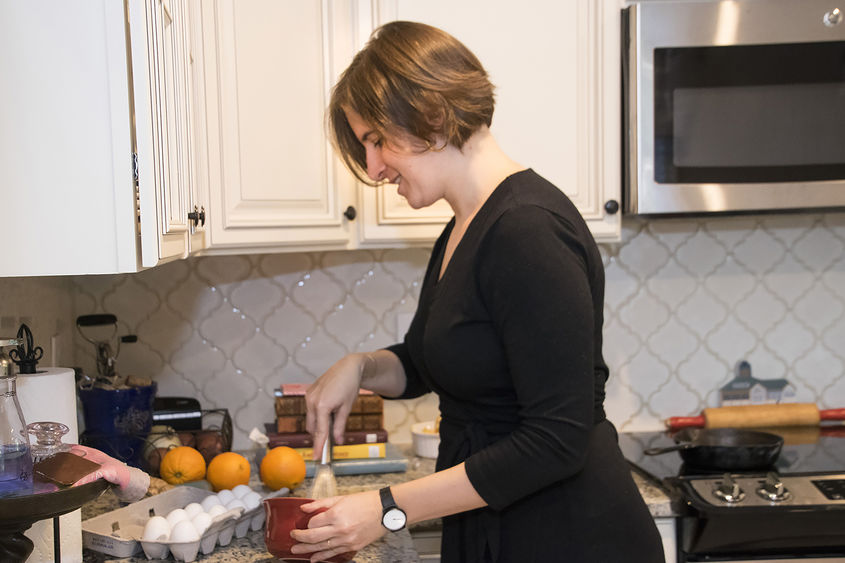 ABINGTON, Pa. — Four Penn State Abington faculty members recently shared their expertise in interviews with local and national media sites.
Edible Philly bit into the sweet story of how Marissa Nicosia, assistant professor of renaissance literature, came to establish Cooking in the Archives, a website dedicated to re-creating dishes from 1600 to 1800.
Nicosia plans to incorporate culinary paleography, the reading of historical handwriting, into her work with undergraduate researchers at Abington.
"I'm wondering what that's going to kick up," Nicosia told Edible Philly. "Looking at recipes with multiple people, it's always so interesting how much diversion you have, even in a community of homogenous scholars. When you pull in undergraduate students, it's even more exciting. They're going to ask things that you never even thought of because of your disciplinary training."
_____________________________________________________________________
Vice.com recently interviewed Oren Gur, assistant professor of criminal justice at Penn State Abington, for a story about supervised injection sites for opioid users and the possibility that it could reduce overdose deaths.
Gur was struck by a recurring theme among overdose victims as he was researching records at the Montgomery County Coroner's Office.
"A big part of the problem is people using alone, and therefore nobody was there to help them," Gur told vice.com.
Aiming to stem the ever-rising number of deaths is a push for supervised injection facilities, spaces where people can use drugs in a clean and safe area and access medical and addiction services.
"Having a place where people can go to use with other people and provide each other with supervision and help would address a big part of the problem," Gur said.
____________________________________________________________________
Daniel Goldberg and Thomas Stone, both lecturers in business, offered expert advice on building credit on WalletHub.com.
Stone refutes the idea that using credit cards will hurt your credit score. If you don't use credit cards, credit agencies can't evaluate your credit worthiness. Goldberg suggests building a a relationship with you bank so they can see your deposit and salary history. Once they know you, you will be in an easier position to get credit.
About Penn State Abington
Penn State Abington, formerly the Ogontz campus, offers baccalaureate degrees in 19 majors at its suburban location just north of Philadelphia. Nearly half of its 4,000 students complete all four years at Abington, with opportunities in undergraduate research, the Schreyer honors program, NCAA Division III athletics, and more. Students can start the first two years of more than 160 Penn State majors at Abington and complete their degrees at University Park or another campus.