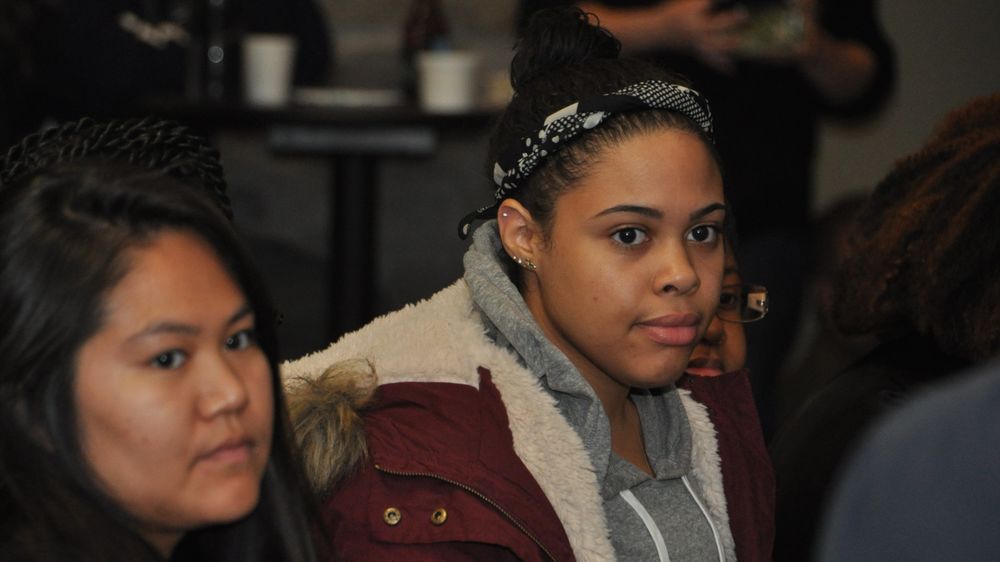 "As humans, we are all connected. We want you to share without feeling you are being judged. Continue to talk about this when we leave here. Nothing is going to happen to you. You are safe."
—Suzan Khatut, Penn State Abington student and president, Muslim Student Association
As one of the most diverse communities within the University, many Penn State Abington students are personally impacted by the recent upsurge of political- and religious-based violence worldwide. It led the Office of Student Life and the Muslim Student Association to co-sponsor an open mic forum after fall break.
The incredible diversity of the campus Muslim community was represented with students from Albania, South Asia, Syria, Palestine, and the United States.