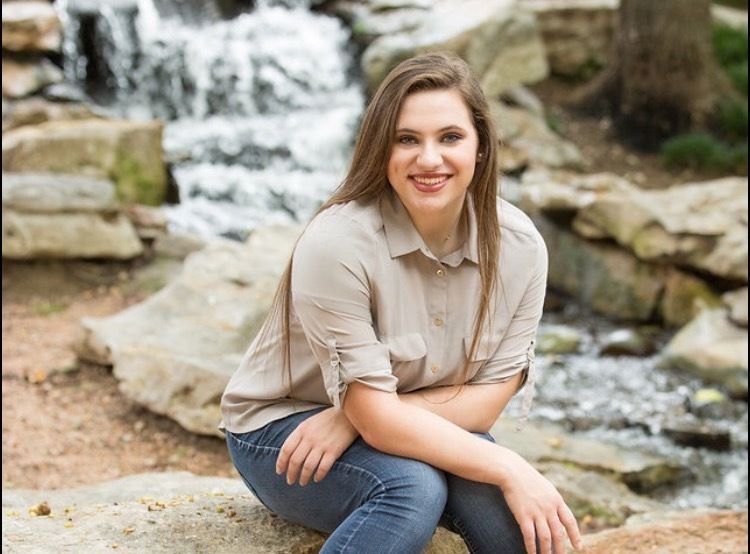 ABINGTON, Pa. — Penn State Abington senior Megan Close, Student Government Association (SGA) vice president, received Penn State's Ralph Dorn Hetzel Memorial Award, which recognizes outstanding undergraduates who have demonstrated responsible leadership and show promise of public-spirited achievement in the future.
Beth Bradley, associate director of Student Affairs and director of Student Engagement and Leadership at Abington, praised Close for her ability to raise concerns about student issues and advocate for solutions. 
"Megan is deeply respected by faculty, staff and her peers. They look to her to assist with difficult decisions and rely on her for her transparency as a leader, her strong communication and relationship building skills, and her ability to follow through on projects and programs. She continues to forge new ways to collaborate and support our student body," said Bradley.
"Megan's strong leadership abilities, dedication to her roles, and willingness to learn and refine her skills is evident. She works hard, is creative and inclusive, and serves her community with grace, humility and creativity," Bradley continued.
"Choosing Abington as my college was probably the best thing I've ever done for my career. ... I have a greater appreciation for so many things, and I feel like I can apply that to life."

— Megan Close, Penn State Abington senior
Close helps represent nearly 3,500 undergraduates to the Abington faculty and administration as a student government officer.
"As the vice president, one of the big things is being at the side of the president to help him with what he needs to get done. I aid him in advocating for the general population of students for their wants and needs," she said.
Close and Elliot Copeland, SGA president, met as student senators last year and decided to run as a team since their goals for Abington aligned.
"Our platform was affordable education. I can relate to this because I needed a scholarship to attend Abington. Without it, I probably wouldn't be here today. Finances can be such a burden. Everybody should have access to affordable education including through the expansion of open educational resources," she said. 
Close works with presidents of clubs and organizations on campus to see that the groups are running efficiently and effectively. 
"In presidents' meetings with clubs, we talk about what have they achieved, how to improve student life on campus, and promoting opportunities. The vice president also oversees the academic affairs, government affairs, and student affairs directors. We talk once a week about business that has been conducted and how can they meet their goals," she said. 
"We did change some things for this year to go online. As vice president, I feel that we needed to inspire and ensure hope in other officers of clubs and organizations. We are having great virtual events and student engagement," Close added. "I get excited about advocating for students, communicating with them, and making things work for them."
Although Close was born in New York and grew up in Texas, she always dreamed of attending Penn State because her parents met at the University. At Abington, she enrolled as an art major with a concentration in photography.
"I started out photographing nature and landscapes, but over time I got into people and portrait photography. Ultimately, my dream job would be to work for National Geographic or Time magazine," she said.
Her passion for photography led her overseas. During 2019 spring break, Close joined a group from Abington for a short-term study abroad visual arts course in Ireland. 
"It was one of the best experiences of my entire life. The focus was place and recognizing place and what it means, how it resonates with an artist. I didn't truly understand how beautiful a different culture was until I traveled to Ireland," Close said.
Currently, Close is preparing for her senior capstone project as well as for the next steps in her life.
"Choosing Abington as my college was probably the best thing I've ever done for my career. It's been an incredible experience. All of these experiences have shaped my outlook on higher education and my outlook on life. I have a greater appreciation for so many things, and I feel like I can apply that to life," Close said. 
About Penn State Abington
Penn State Abington provides an affordable, accessible and high-impact education resulting in the success of a diverse student body. It is committed to student success through innovative approaches to 21st-century public higher education within a world-class research university. With nearly 3,500 students, Penn State Abington is a residential campus that offers baccalaureate degrees in 22 majors, undergraduate research, the Schreyer Honors College, NCAA Division III athletics, and more.