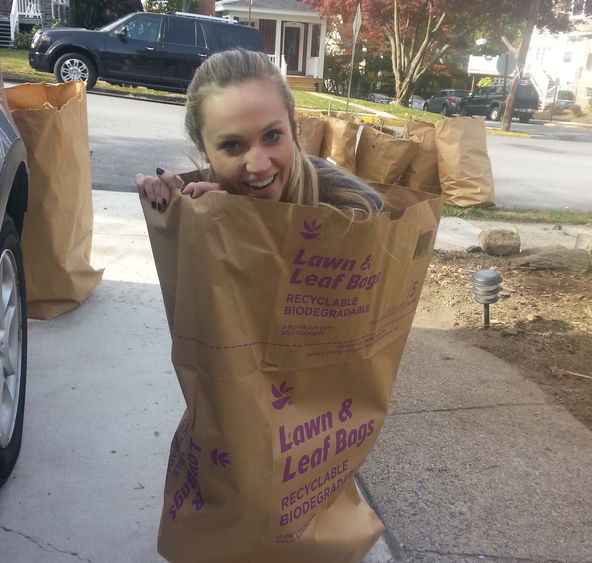 Nearly 100 Penn State Abington student-athletes traded games, practices and workouts for rakes, leaf blowers and wheelbarrows for national Make A Difference Day last weekend. Cheerleaders and athletes from the 13 varsity teams partnered with the Breathing Room Foundation to help cancer patients with their fall yard maintenance.
Ellen Carissimi, volunteer coordinator for the local nonprofit, provided the Abington Student Athlete Advisory Committee (SAAC) with tasks for 12 families.
"This is such a gift to our families," Carissimi said. "It allows them the time to rest and relax as they continue their cancer treatments and focus on recovery."
Patients and families thanked Noelle Powell, assistant athletic director, and the students for their support (read excerpts in the captions).
Penn State Abington athletics fields 13 men's and women's teams as a member of the NCAA Division III. The SAAC organizes service projects and represents student athletes at Abington.
The Breathing Room Foundation provides families with services to give them "breathing room" during cancer treatment and recovery. It offers financial assistance, as well as meals, transportation, dog walking, and help with errands and house cleaning.