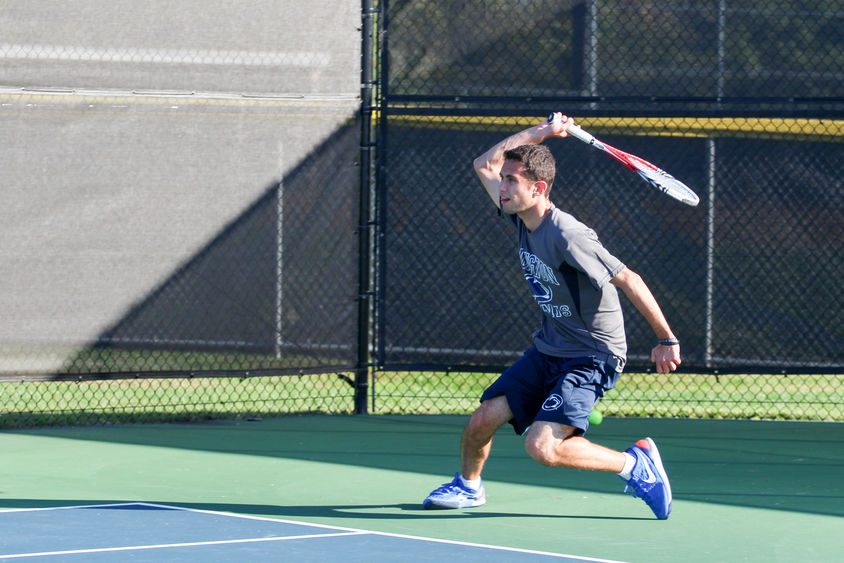 ABINGTON, Pa. — Get a head start on Penn State Abington spring athletics with previews of baseball, softball and men's tennis.
Baseball
Penn State Abington head baseball coach Josh Copskey is looking forward to another good season building off of last year's North Eastern Athletic Conference (NEAC) tournament appearance.
Preseason rankings
The Abington men were chosen to finish third in the NEAC preseason baseball poll.
Top returners
After earning NEAC Rookie of the Year and being named an All-American, sophomore Ryan McCarty is back for the 2019 season. Expectations are high for the infielder who was named to D3 Baseball's preseason All-American team after leading the team to a 25-13 record last year.
At the plate, senior first baseman Tyler DiPatri is back after a strong 2018 season. Last year, Tyler hit .276 with a .386 slugging percentage and a .444 on-base percentage He had eight doubles, two home runs, 32 runs and 27 RBIs.
Junior Stevie Stevenson is back after being named First Team All-Conference last season. He earned a .329 batting average, scored 46 runs, and drove in 34 RBIs. His 26 stolen bases placed him in second overall in the conference for the 2018 season.
From the coach
"We've got a young core of guys and looking to improve on last year," Copskey said.
Softball
Caytlin Friis enters her second season as head coach.
Preseason rankings
The Nittany Lions finished in seventh place in the preseason NEAC rankings.
Top returners
Abington will compete under the leadership of three seniors: Becca Dougherty, Samantha Friend and Danielle Hebling.
Dougherty was a star on the mound last season. The first team-all conference senior pitched 25 games for Abington with a 4.52 ERA. With 139 innings pitched, Dougherty struck out 69 batters while only giving up 17 walks. Off the mound, she carried the highest batting average for the team (.398) with 18 RBIs and a .614 slugging percentage.
Friend finished last season with a .371 on base percentage. She led the team in steals with nine out of nine attempts. The versatile senior is a double threat while fielding at both third base and the outfield.
Hebling returns to the field this season after playing in only nine games last season due to injury. She recorded the second highest slugging percentage with .636. She will look to use her dangerous speed on the bases this year for Abington.
Home opener
The Nittany Lions will host their home opener at 3 p.m. on Wednesday, March 13, with a doubleheader against Widener University.
From the head coach
"We have a talented group of young players this year who are meshing well with our returning players and will look to make an immediate impact on our program," Friis said. "This year we have added tougher nonconference opponents to help better prepare us for conference play."
Men's Tennis
Preseason rankings
Coaches in the North Eastern Athletic Conference (NEAC) voted Abington men's tennis in second place in the preseason rankings.
Top returners
Michael Litz is a two-time NEAC Men's Tennis Player of the Year. During doubles action last season, Litz earned First Team All-Conference at the NEAC Championships.
Ilker Erkurt earned NEAC Third Team All-Conference last season. During doubles last season at the NEAC Championships, Erkurt earned Third Team All-Conference alongside teammate Youssef Omar.
Home opener
Abington opens its season on at noon on Saturday, March 16, at home against Penn State Brandywine.
From the head coach
"No matter what happens and how much blood, sweat and tears we shed on the tennis court, we're still a Penn State family," said Danny Ly.
About Penn State Abington
Penn State Abington provides an affordable, accessible, and high-impact education resulting in the success of a diverse student body. It is committed to student success through innovative approaches to 21st century public higher education within a world-class research university. With nearly 4,000 students, Penn State Abington is a residential campus that offers baccalaureate degrees in 19 majors, undergraduate research, the Schreyer honors program, NCAA Division III athletics, and more.