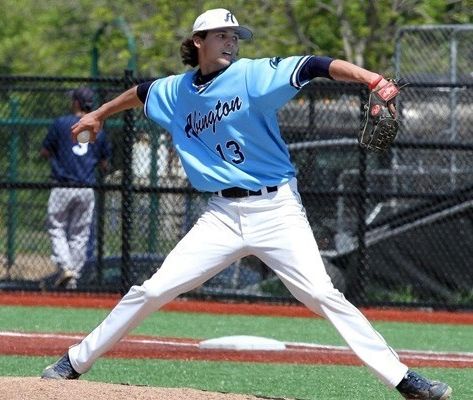 Penn State Abington student-athlete Kevin Faber played beach ball last summer, but not with a beach ball, the multicolored inflatables that bounce around hitting sunbathers. He pitched in a respected beach baseball league thanks to the support and training he received at Abington.
Faber, a senior business major, played for the Reef Raiders, a team in the Myrtle Beach Collegiate Summer Baseball League. Also known as the Beach Baseball League, it is comprised of student-athletes from all NCAA divisions so he had the opportunity to play with and against players at a variety of skill levels.
"I hope I return to Abington this season as a better ball player and leader."

-- Kevin Faber, student-athlete at Penn State Abington
Faber credits Abington coaches Joe Pavlow, Justin Nusblatt and Shaun Babula for preparing him mentally and physically for the summer experience. But he said his most unforgettable day in Myrtle Beach was playing against a team of active duty military.
"They just came back from their duties overseas and just wanted to play baseball," he said. "I have all the respect in the world for those guys."
Off the field, Faber worked out often to prepare for a strong 2014 season, never losing focus of his goal.
"I hope I return to Abington this season as a better ball player and leader," he said.
The Abington baseball team kicks off the 2014 season March 5 at Rutgers-Camden before heading to Florida for nine spring break games. Follow their progress at www.abingtonsports.com/index.aspx.
Penn State Abington fields 13 men's and women's teams as a member of the NCAA Division III. For more information on Abington NCAA Division III athletics, go to www.abingtonsports.com.