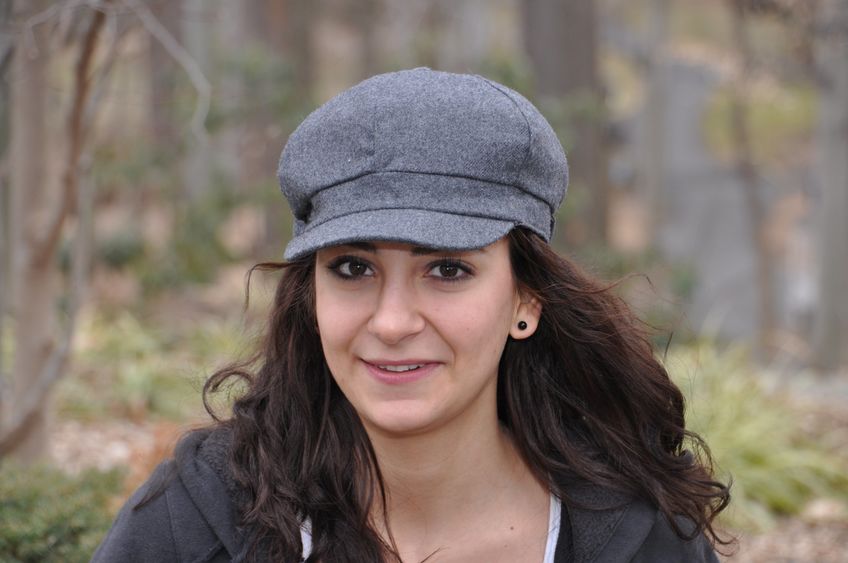 Netherlands native Emine Demirgil posted a Thanksgiving-inspired reflection last week expressing gratitude for Abington's diverse community and the experiences it has offered her and other international students.
The third-year business major's post, titled "We Are The World," on the Abington Lion Tales student blog opens with her signature greeting:
Hello my beautiful Penn Staters!!
November is a time when Americans are thankful and celebrate with family and friends. Most of you guys are probably back home and are enjoying the quality time with families but not everyone is that lucky, like the international students. A lot of them are away from their families and are celebrating Thanksgiving on their own or with other international students that are on the same boat. International students are such a blessing, and we should take a second and thank them for making our campus an even more brighter place!
We have about 100+ international students at Penn State Abington. These students come from all over the world: Romania, Turkmenistan, China, Japan, Russia, Singapore, and the list goes on. There is even a club called ICA (International Cultural Alliance) that represents the international students on our campus. However, even though this club represents international students, it is open for EVERYONE! Aren't we all international? The only difference is that the U.S. is not the permanent address for some of us. We all come from different backgrounds/cultures and we all have something interesting to learn from each other!
Like the Abington community, Emine has a very diverse background. Her parents are from Turkey, and she was born and raised in the Netherlands. She has studied English, French and German, in addition to Turkish and Dutch.
"I am a rainbow because I was exposed to so many cultures, the different colors of the world," she said.
When she arrived at Abington for the fall 2011 semester, Emine wasn't very sure of her English language skills but within the year, her confidence grew.
"I realized how much better I got in English with help of my friends and professors at Abington. They are always open to help you like a friend, and not like their student," she said. "I have met beautiful people and made great friendships. They make Abington feel like home for me."
As she looks toward the future, Emine said she believes majoring in business will provide the foundation for a global lifestyle.
"I can interact with people, solve problems and travel," she said. "Internationally oriented business careers would satisfy my desire to communicate with others from different cultural and linguistic backgrounds."
To read Emine's full Thanksgiving post and others, go to http://pennstateabington.wordpress.com/2013/11/27/we-are-the-world/