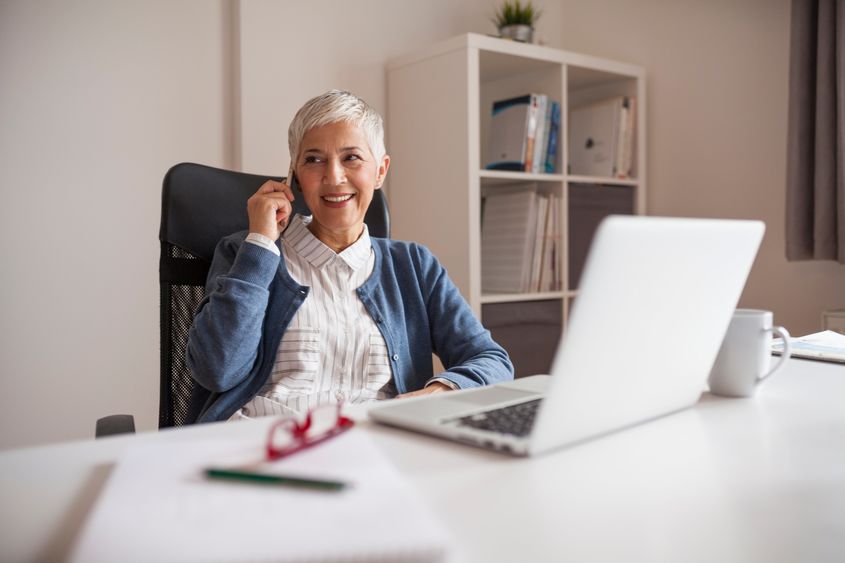 In the spirit of "new year, new you," the second season of Penn State Abington Community Connection programming offers opportunities to look inward, explore the past, explore the future, and flourish in the present. Choose from six different themes or purchase a membership and register for all of the courses.
The programs are designed for community members age 50 and over and are taught by Penn State-approved instructors. The series is part of Abington's efforts to connect with and serve as a resource for the local community.
Learn more or register here, or contact Alina Raskopin at 215-881-7339 or email.
Community Connection membership: Attend any five courses during the Spring semester for $165. Find more information at Community Connection policies. All meetings with be held at Penn State Abington or Penn State Abington@611.
Spring 2019 Community Connection courses
Mindfulness & Beyond
Discover the link between mind and body. Using the principles of yoga, learn about ways to live your life with meaning and purpose. You'll have the opportunity to attend a meditation session and experience the asanas (yoga poses).
Dates: Tuesdays, Feb. 5, March 5, and April 2 (Snow date: April 9)
Time: 1 to 3 p.m.
Fee: $50 for the three-part series
Tackling Transition
Are you a senior planning the next stage of your life? Or an adult whose parent is in need of a major change due to declining health? Maybe you are just thinking it is time to downsize, upsize, or "right" size. A panel of experts in real estate, senior move management, decluttering, and finance will provide you with invaluable information and innovative options.
Dates: Tuesdays, Feb. 12 and Feb. 19 (Snow date: Feb. 26)
Time: 12:30 to 2:30 p.m.
Fee: $40 for the two-part series
Frozen Worlds of Our Outer Solar System
Surprises awaited us when NASA missions visited bodies in the outer solar system. Some of the most interesting results from these missions will be presented.
Dates: Thursdays, Feb. 21 and Feb. 28
Time: 3 to 5 p.m.
Fee: $40 for the two-part series
Genealogy
Learn about resources and strategies you can use to find your ancestors and trace your family tree. Use tools that will help you tell the story of your family.
Dates: Thursdays, March 14, April 11, and May 9
Time: 6 to 8 p.m.
Fee: $50 for the three-part series
Feng Shui: Shifting the Energy in Your Space to Attract More of What You Want
When the energy in your home or office is blocked or unbalanced, your wealth, health, relationships—everything—can be affected. Learn some basic and easy Feng Shui remedies that you can do immediately to improve the energy in your personal environment and attract more of what you want in life.
Date: Thursday, March 28
Time: 1 to 3 p.m.
Fee: $20
Keep Moving
What happens to our walking abilities as we age? How does this affect your chance of falling, and what simple things can you do around the house to minimize the chance of falling? Hear a brief overview of current research on walking biomechanics, fall risks, and best practices for fall prevention. We will also provide the opportunity for an informal assessment of your walking and fall risk.
Date: Thursday, May 16
Time: 10 a.m. to noon
Fee: $20
About Penn State Abington
Penn State Abington provides an affordable, accessible, and high-impact education resulting in the success of a diverse student body. It is committed to student success through innovative approaches to 21st century public higher education within a world-class research university. With nearly 4,000 students, Penn State Abington is a residential campus that offers baccalaureate degrees in 19 majors, undergraduate research, the Schreyer honors program, NCAA Division III athletics, and more.