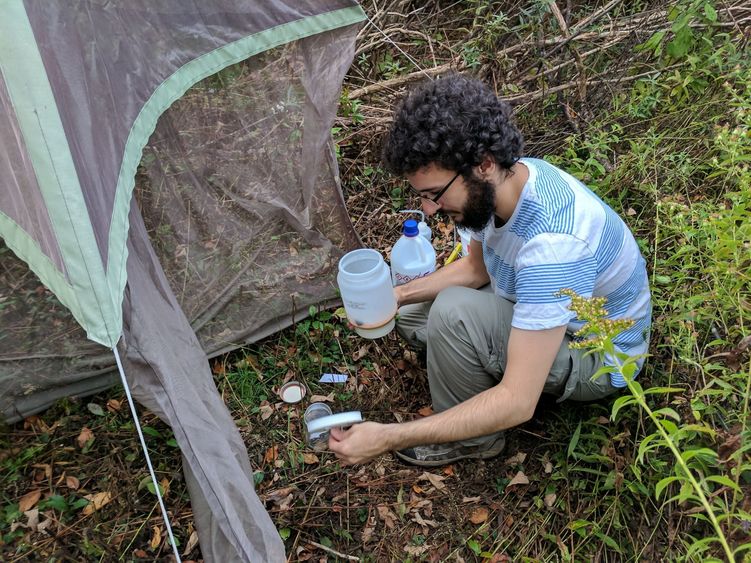 UNIVERSITY PARK, Pa. — In March, the Student Engagement Network received a record number of applications for the summer 2018 grant award cycle — a number that has more than doubled since the launch of the grant program a year ago.
Among the 592 students who applied, 152 from across Penn State's campuses, including World Campus, were selected to receive a grant. The students will use the funds to participate in a wide variety of learning and growth opportunities, which include research; internships; co-ops; study abroad; study away; service learning; artistic creation and performance; participation in student and professional clubs and organizations; peer mentoring; and philanthropic service, among others.
Throughout the past year, the Student Engagement Network has helped 297 students participate in engagement experiences across the globe with $401,270 awarded in grant money and an average award amount of $1,329 per student.
"The most exciting aspect of the grant program is that Penn State is providing more opportunities for low-income and first-generation students who would not otherwise be able to attain these experiences."

— Michael Zeman, director of the Student Engagement Network
Erin Bergner, a sophomore majoring in rehabilitation and human services and psychological and social sciences at Penn State Abington, wants to create an online chat for victims of sexual assault. SpaceSpace, a non-profit organization, was founded by Bergner and two of her friends with backgrounds in information systems technology. Grant funding will help Bergner and her co-founders with the logistical costs of building a secure website to provide clients with anonymity and a positive user experience.
Sergio Rios, a junior majoring in business through Penn State World Campus, wants to create a small foundation where he can create jobs for the local community and use the profits toward the development of a primary school. Rios owns a small adventure travel company in East Africa that specializes in grassroots adventures and expeditions in Tanzania and Kenya. Grant funding will help Rios with the initial costs associated with researching options for job creation in one of these rural, disadvantaged communities.
Grace Gleba, a freshman majoring in communication sciences and disorders at Penn State University Park, wants to engage with and advocate for those affected by hearing loss. After being diagnosed with severe hearing loss at birth, Gleba and her mother advocated for financial support through insurance and managed to get Grace's Law — New Jersey's first law that requires limited insurance coverage for children's hearing aids — passed. Grant funding will help Gleba shadow an audiologist to learn more about the ins and out of the field in preparation for graduate school.
"The grant recipients were selected, in part, due to the meaningful impact of their work and projects on local, regional, and even global communities. Students are addressing all types of societal issues — ranging from cancer research to building bridges in Central America," said Zeman. "We're looking forward to hearing about their personal growth and transformation at the end of the summer and sharing the results and impact of their work with the wider University."
The next grant award cycle will open in August and provide funding for the 2018-2019 academic year. Additional details about the grant program, including eligibility requirements and instructions on how to submit an application, can be found at engage.psu.edu/students/grants.
To learn more about previous grant awardees and their engagement experience stories, visit engage.psu.edu/students/stories.
The Student Engagement Network is a joint initiative between Undergraduate Education, Student Affairs, and Outreach and Online Education. The mission of the Student Engagement Network is to advance the power of participation by connecting students with experiences that empower them to make a positive impact as citizens and leaders of the world.
For more information about the Student Engagement Network, visit engage.psu.edu or email [email protected].