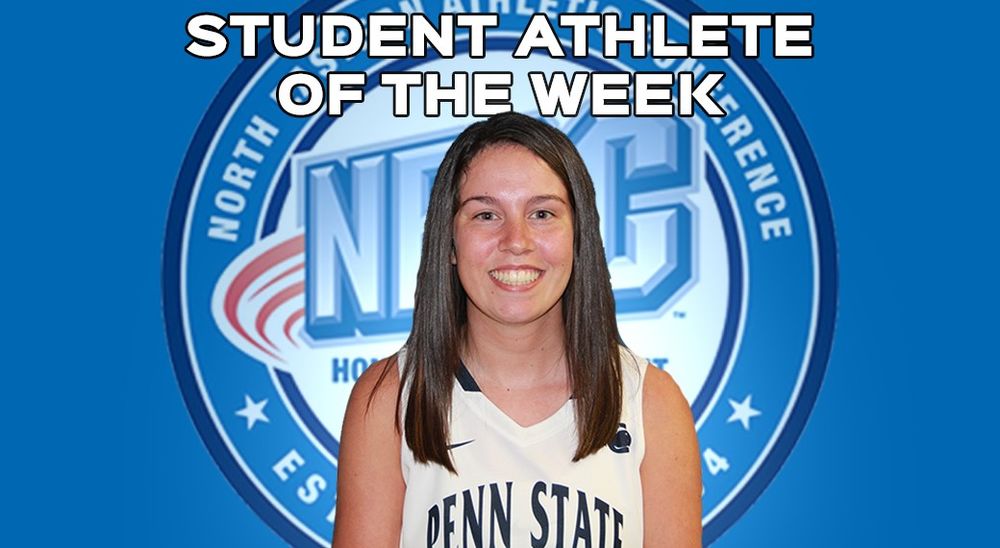 ABINGTON, Pa. — On the heels of hitting the 1,000-point milestone, Penn State Abington student-athlete Shayna Rodriguez earned conference honors for the second time this season.
The North Eastern Athletic Conference (NEAC) named the junior guard its women's basketball Student-Athlete of the Week. During the winter break, Rodriguez averaged 23.5 points and 7.5 rebounds. Ten games into the season, she leads the NEAC in points per game with 22.2, ranks second in steals with 43, and is third in assists with 53.
Below are recent men's and women's basketball scores from Penn State Abington athletics:
Basketball (men)
Wilson College 81, Abington 78
Juniata College 92, Abington 69
Hartwick College 93, Abington 84
U.S. Merchant Marine Academy 84, Abington 72
Medgar Evers College 94, Abington 85
Basketball (women)
Abington 80, Wilson College 77
Neumann University 73, Abington 55
Hood College 62, Abington 50
Abington 69, Clarks Summit University 65
About Penn State Abington
Penn State Abington, formerly the Ogontz campus, offers baccalaureate degrees in 19 majors at its suburban location just north of Philadelphia. Nearly half of its 4,000 students complete all four years at Abington, with opportunities in undergraduate research, the Schreyer honors program, NCAA Division III athletics, and more. Students can start the first two years of more than 160 Penn State majors at Abington and complete their degrees at University Park or another campus.