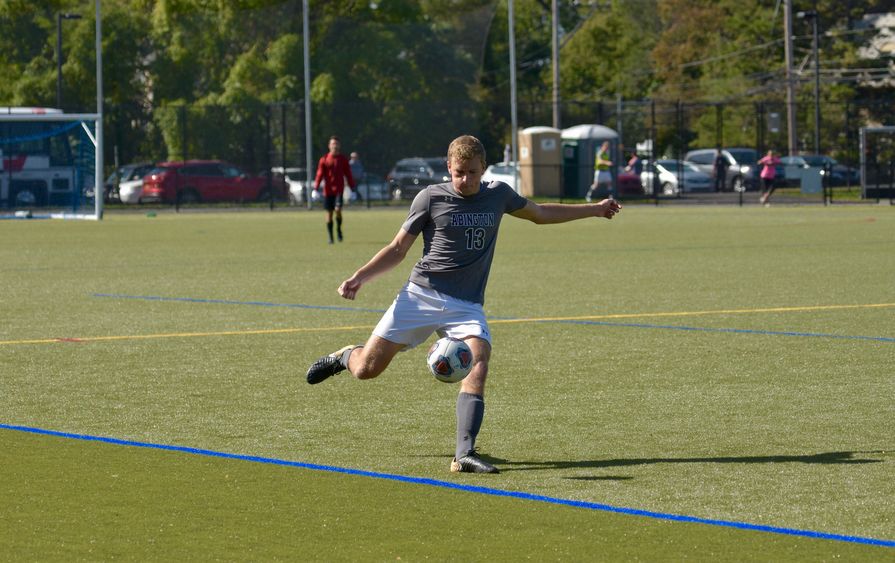 ABINGTON, Pa. — For the first time the Penn State Abington men's soccer team finished the season undefeated in the North Eastern Athletic Conference and earned the regular season championship. The team went 12-6 overall and 10-0 in the conference.
Below is the Penn State Abington athletics scoreboard for the week of Oct. 23.
Cross Country North Eastern Athletic Conference Championship
Men's team finished in eighth place out of 13 teams
Individual finishes out of 104 participants
25th: Tim McCreesh 31:48
33rd: Gregory Gallagher 32:23
38th: Dominic Pignatelli 32:58
63rd: Nate Louis 35:51
92nd: Yu Nan Sun 40:24
Women's individual finishes out of 104 participants
18th: Lily Maglinete 28:38
25th: Melissa Madden 29:24
72nd: Samantha Tropp 34:51.1
Soccer: Men
Abington 7, College of St. Elizabeth 0
Abington 2, Lancaster Bible College 1
Soccer: Women
Abington 5, College of St. Elizabeth 1
Lancaster Bible College 2, Abington 1
Tennis: Women
Kean University 6, Abington 3
Volleyball
Wilson College 3, Abington 0
Rosemont College 3, Abington 1
About Penn State Abington
Penn State Abington, formerly the Ogontz campus, offers baccalaureate degrees in 19 majors at its suburban location just north of Philadelphia. Nearly half of its 4,000 students complete all four years at Abington, with opportunities in undergraduate research, the Schreyer honors program, NCAA Division III athletics, and more. Students can start the first two years of more than 160 Penn State majors at Abington and complete their degrees at University Park or another campus.