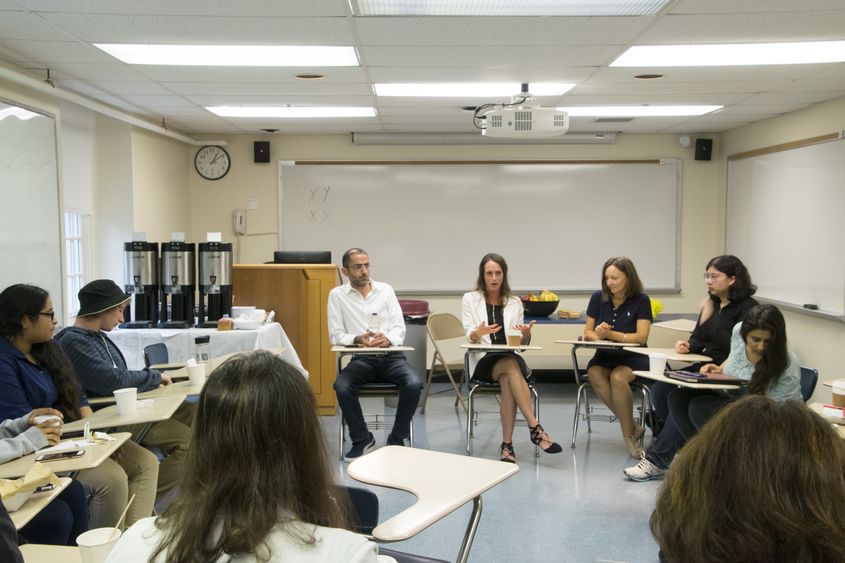 ABINGTON, Pa. — Excerpts from this week's Penn State Abington community discussion about the Trump administration's decision to rescind the DACA (Deferred Action for Childhood Arrivals) immigration policy:
"We are a country of immigrants ... and we are so hesitant to take anyone else in. " — Penn State Abington student
"You wouldn't want this experience on yourself so why would you wish it on someone else? We are students and firefighters ... and contribute to our country." — Penn State Abington student
"We forget about community. We lost our ability to talk to each other. ... We are all human and we should be working together." — Penn State Abington staff member
Penn State Abington, formerly the Ogontz campus, offers baccalaureate degrees in 19 majors at its suburban location just north of Philadelphia. Nearly half of its 4,000 students complete all four years at Abington, with opportunities in undergraduate research, the Schreyer honors program, NCAA Division III athletics, and more. Students can start the first two years of more than 160 Penn State majors at Abington and complete their degrees at University Park or another campus. Lions Gate, the first residence hall on campus, opened in August 2017.