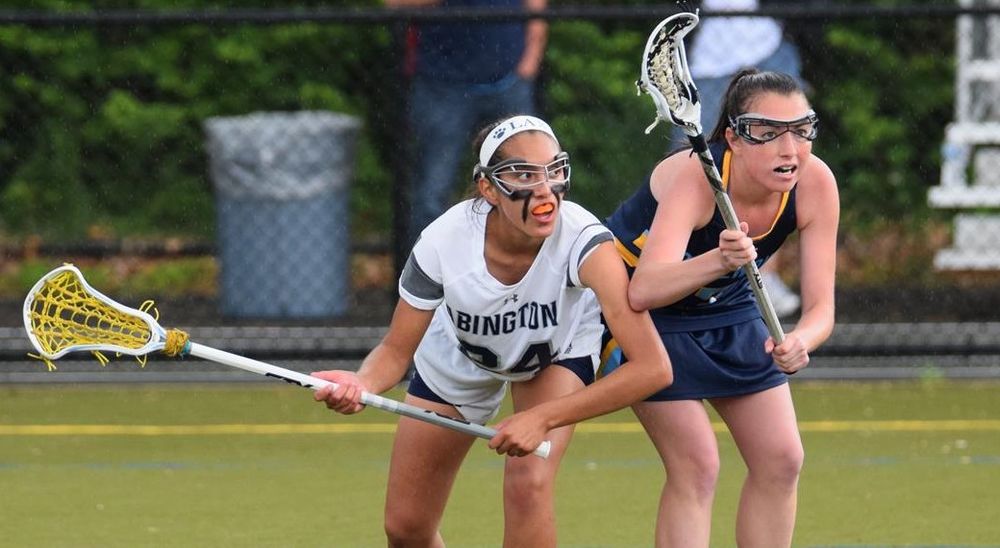 ABINGTON, Pa. — Penn State Abington athletics celebrated 17 student-athletes who graduated this week, awards for coach and rookie of the year, and multiple all-conference honors.
Women's lacrosse: Coach of the Year, All-Conference honors
The North Eastern Athletic Conference (NEAC) named Noelle Powell its Coach of the Year for leading the team to a 12-2 record and finishing first in the regular season. She shares the title with Morrisville State's Kelsey Van Alstyne.
Several members of the team were voted All-Conference:
First Team All-Conference
Sophomore midfielder Marah Hayes netted multiple single-season records in goals (54), draw controls (93), assists (35), ground balls (67), and caused turnovers (47). She led Abington to a third-place ranking in NCAA Division III scoring offense with 18.54 goals per game average. Hayes earned five NEAC offensive and defensive student athlete of the week awards.
Junior defender and team captain Bridget Meade caused 20 turnovers and scooped up 27 ground balls.
Second Team All-Conference
Freshman midfielder Veronica Baez finishing fourth in goals with 35, won 36 draw controls, and scooped up 32 ground balls.
Third Team All-Conference
Freshman attacker Alynn Phelan finished second in goals (46) with a career-high eight goals in the final regular season game.
Senior midfielder Molly Wyman scooped up 29 ground balls and won 19 draw controls.
Softball: Rookie of the Year and All-Conference honors
NEAC coaches voted four Abington softball players to the South All-Conference team and named freshman Isabel Hoch as the Rookie of the Year.
First Team South All-Conference
Isabel Hoch finished seventh in the conference in batting with a .432 average and racked up 11 doubles, four triples, and three home runs.
Junior pitcher Becca Dougherty recorded a 3.79 ERA that put her in the top 15 in the conference, and finished in the top three in shutouts with four. She finished seventh in the NEAC in RBIs (29), sixth in hits (44), and fourth in doubles (12).
Second Team South All-Conference
Senior Breanna Lineman finished with a .342 batting average and five triples for second in the conference. She holds multiple program records including hits, doubles, triples and runs scored.
Sophomore Caitlin Brasier finished third in batting average at .354 and second in RBI's with 28.
Penn State Abington sports scoreboard for the week of April 30
Softball
Pennsylvania College of Technology 1, Abington 0
Abington 5, Wilson College 3
Lacrosse (women)
Cazenovia 9, Abington 8
Penn State Abington, formerly the Ogontz campus, offers baccalaureate degrees in 18 majors at its suburban location just north of Philadelphia. Nearly half of our 4,000 students complete all four years at Abington, with opportunities in undergraduate research, the Schreyer honors program, NCAA Division III athletics, and more. The Lions Gate residence hall will open in August.