Tina Vance-Knight
Director of Career & Professional Development
215-881-7512
[email protected]
Tina Vance-Knight has more than 20 years experience in higher education, including roles in career counseling, student affairs, and alumni relations. 
Previous to Penn State, she acted as senior associate director of Alumni Career Services at Temple University. She launched and managed all aspects of a highly successful program that served alumni in career transition and brought together students and alumni for networking and mentoring. 
Prior to Temple, Tina spent 10 years as assistant director/career management specialist and adjunct instructor for the Office of Career Services at Rutgers University-New Brunswick. 
She specializes in strategic and innovative career and professional development planning. She designs and facilitates workshops and seminars related to all phases of career transition including advancing and changing careers. Tina is an avid volunteer and frequently conducts career workshops for groups and organizations in the Philadelphia area.
She graduated from Penn State with a master's degree in Instructional Design Training and Development and earned a bachelor's degree in Sociology from LaSalle University
---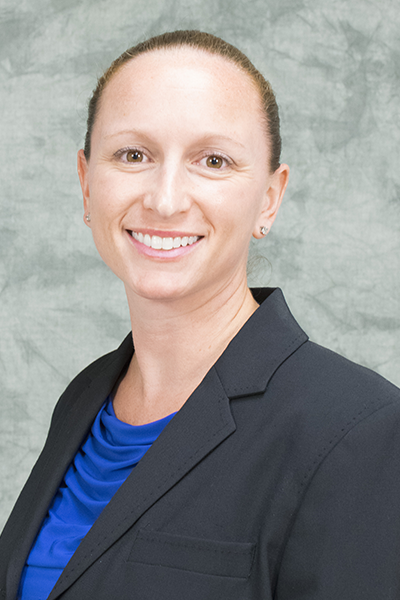 Amanda Mallon
Assistant Director and Internship Counselor
215-881-7511
[email protected]
Amanda has over 10 years of experience counseling students and alumni through major and career exploration. She first joined Penn State Abington in 2015 as a DUS Academic Adviser. Prior to joining Penn State, she worked at Temple University and West Chester University where she specialized in career development. Amanda earned her BS in Sociology from Saint Joseph's University and her M.Ed. in Student Services and Counseling in Higher Education from Widener University. She is passionate about helping individuals find success and happiness throughout their academic and career journeys.
---
Jeremy Lessard
Assistant Director and Internship Counselor
215-881-7393
[email protected]
Jeremy joined the Career Services team in 2015. He has a Master of Science degree in Higher Education Counseling from Holy Family University, and a Bachelor of Science degree in Business Management from University of Phoenix. Jeremy provides career counseling and development services, and coordinates internships for Business, Accounting, and Psychological & Social Sciences majors at Penn State Abington. He enjoys helping students plan their work and work their plan!
---
Michelle Daly
Employer Engagement Specialist
215-881-7967
[email protected]
Michelle Daly joined the Career and Professional Development team in 2017 as the Employer Engagement Coordinator. Michelle seeks to connect local, regional, and national employers with the talent of Penn State Abington students.
Prior to joining Penn State Abington, Michelle developed employer engagement opportunities at the MBA Career Management Center of Arizona State University and at Montgomery County Community College. Her background includes marketing, event planning, and community relations for organizations large and small.
Michelle graduated from Purdue University with a degree in Business and is an active community volunteer.
---
Kaitlyn Condon
Program Assistant
215-881-7529
[email protected]
Kaitlyn joined the Career & Professional Development team in 2017. She has over 5 years experience in higher education, including working with adult learners within the Continuing Education Department. She currently provides support to the Career & Professional Development Department as a program assistant.
Her role includes hiring, training and supervising student workers, supporting preparation of programs, and being the initial contact for students looking for assistance.
Kaitlyn is a proud Penn State alumnus. She earned her Bachelor of Science degree in Management/Marketing at Penn State Abington and earned a graduate certificate in Distance Education also from Penn State.