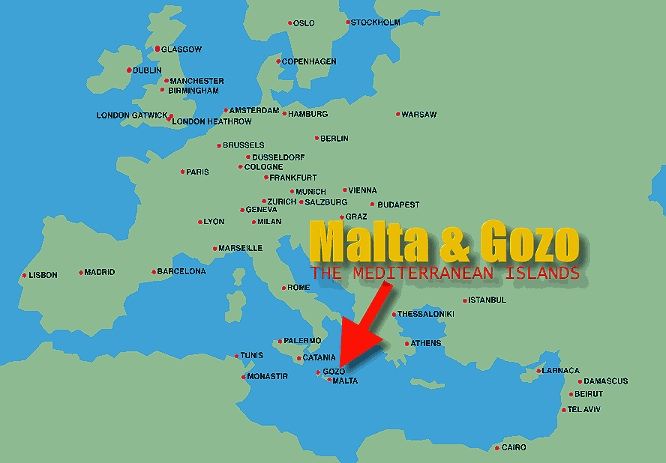 ABINGTON, Pa. — Research by a Penn State Abington professor demonstrates a dramatic increase in research and innovation activity on the island nation of Malta in the first decade of its European Union (EU) membership.
The International Journal of Innovation Science published an article co-authored by G. Steven McMillan, associate professor of business at Abington. The article, "Strength in Small: The University of Malta's Scientific Output Since Accession," focused specifically on output at Malta's only college-level institution.
McMillan said Malta, the smallest EU member, faces limits in material and human resources. In addition, institutions essential for promoting innovation — such as technological intermediaries, research establishments and prototype testing facilities — are weak or underdeveloped.
Prior to 2004, Malta's research and innovation (R&I) base was limited to tourism and aquaculture. But the focus moved to expanding and diversifying R&I throughout the university, first in social sciences, then in the medical sciences, engineering, humanities, and natural sciences.
Completion of a Life Sciences Centre promotes the development of a knowledge cluster between the University of Malta, Mater Dei Hospital, the Malta Council for Science and Technology, the Malta College of Arts, Science and Technology and the life sciences industry.
McMillan said no previous research directly measured the country's progress, so the authors employed statistical analyses of scientific publications.
"Our research found that the university made strides in expanding international collaborations, extending international co-authorships, and expanding their areas research," McMillan said.
McMillan spent several months at the University of Malta through a Fulbright Core Scholar Award. He co-authored the article with Frank Bezzina, dean, University of Malta business school; Bastien St-Louis Lalonde, Science-Metrix; and Debra Casey, assistant professor, Temple University.
About the Republic of Malta
A 122-square-mile country situated on an archipelago in the Mediterranean Sea. It includes the island of Gozo.
Population: 450,000
Languages: Maltese, English, Italian
European Union: The European Union is an economic and political union of 28 countries. Malta joined in 2004 and adopted the euro currency in 2008.