Ceremonies, games, conversations for freshmen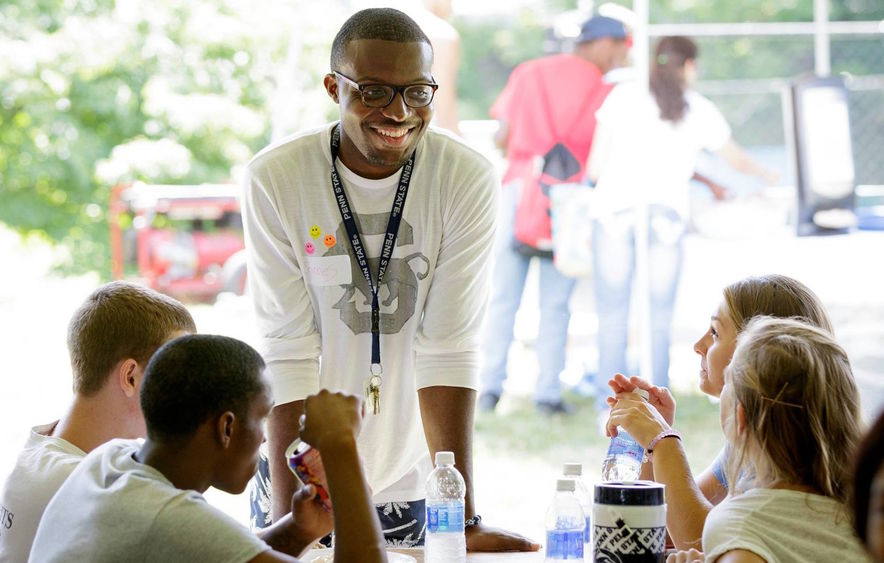 Penn State Abington welcomed almost 1,000 new people — the class of 2020 — into the campus family this week during Academic Convocation and New Student Day.
The annual event heads off first week nerves by arming freshman with some important things: new friends and practical information, such as finding the advising office and picking up parking tags.
The freshmen filled the athletics building, signing giant class of 2020 banners and grabbing breakfast and gift bags while student leaders shot T-shirts into the crowd.  
Next up: A formal welcome from another "freshman," new Abington Chancellor Damian J. Fernandez. He pledged the campus community's full support as they work step by step to achieve their goals.
Sophomore Charlena Frank, Student Government Association president, encouraged them to be receptive, as she was, to the "brilliant people who showed me opportunities I didn't even know existed."
The day segued into a series of get-to-know-your-classmates-and-your-college activities. Staff from the Abington Office of Diversity, Equity, and Inclusion reminded them of the benefits of enrolling at the most diverse campus in the Penn State system.
Between lunch, Abington Orientation Leaders and Lion Ambassadors played games and encouraged conversations about solid study habits and healthy lifestyle choices during the College 101 session. 
Before the final tailgate, all students learned about Stand for State, the University-wide initiative to reduce relationship and sexual violence.