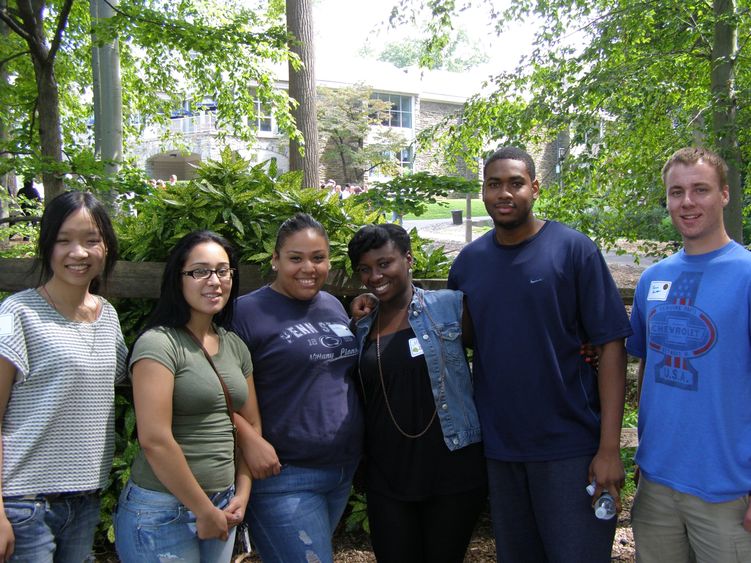 Penn State Abington faculty, staff and current students will rally around the incoming Class of 2017 this week during the traditional Opening Convocation and New Student Day (NSD).
Steeped in tradition, the brief early morning convocation ritual sets the tone for the academic year and provides a springboard for additional sessions to prepare students for the challenges of college life.
Abington's NSD will feature two nationally known speakers whose discussions will flesh out issues including ethics and integrity that are highlighted in the Penn State Reads selection, Beautiful Souls by Eyal Press.
Corey Ciocchetti, assistant professor of business ethics and legal studies at the University of Denver, will share his message of chasing authentic success. Ciocchetti offers the students a sense of what it takes to develop character, set priorities and gain a big-picture perspective. 
Leadership, self-respect and empowerment skills will be the focus of the presentation by Tish Norman, an award-winning speaker, leadership expert, and cultural critic.
The day's programming also includes organized games and ice breakers, a session on classroom expectations, and a community barbecue offering students, faculty and staff the opportunity to mingle over lunch.