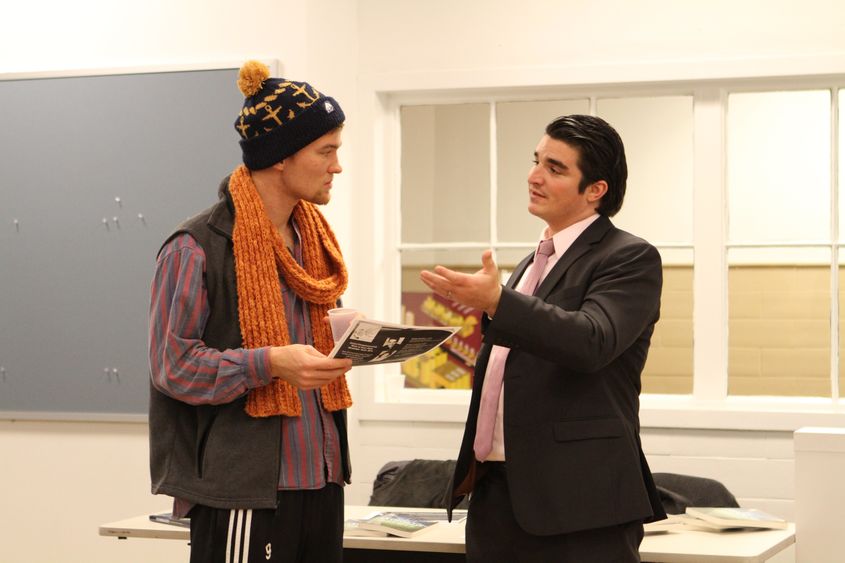 UNIVERSITY PARK, Pa.—Global Entrepreneurship Week (GEW) is an international initiative for entrepreneurs taking place in more than 160 countries. GEW at Penn State officially kicks off on campus and in downtown State College Nov. 15, but the week leading up to it is also packed with events.
Linda Feltman, senior business consultant at the Penn State Small Business Development Center, is the coordinator.
"GEW at Penn State was recently recognized by the Ewing Marion Kaufman Foundation for being the top GEW partner in the United States," Feltman said. "We are excited to offer nearly 100 events that have been planned by students, faculty and the community and a majority of them are open and free to the public."
GEW events are scheduled on campus and at local businesses, including New Leaf Initiative.
"The event creates a connection between established entrepreneurs in the community and caring, talented students which (may) lead to jobs or internships," said Galen Bernard, director for New Leaf Initiative.
Ryan Yosua, a senior in the College of Information Sciences and Technology, began a business — YosuaTreeGames — with his brother while they were students at Penn State. Yosua will participate in a student entrepreneurship panel during GEW.
"I have been able to take advantage of lots of great resources at Penn State to help grow my business, and I'm excited to have the chance to help other students out," Yosua said.
Events featuring Johnny "Cupcakes" Earle, named America's No. 1 entrepreneur by Businessweek and a startup workshop are two of the events scheduled the week leading up to GEW, Nov. 5–12.
A Lufthansa vice president will discuss "intrapreneurship" versus entrepreneurship, author Anne Deeter Gallaher will host a dialogue for women in business and student entrepreneurs will get a chance to pitch ideas during events scheduled Nov. 15-20.
Penn State Abington, Penn State Altoona, Penn State Berks, Penn State DuBois, Penn State Harrisburg, Penn State Lehigh Valley, Penn State Center Lewistown and Penn State World Campus will also host GEW events. Several events will be streamed live.
For a complete schedule visit GEW Penn State.