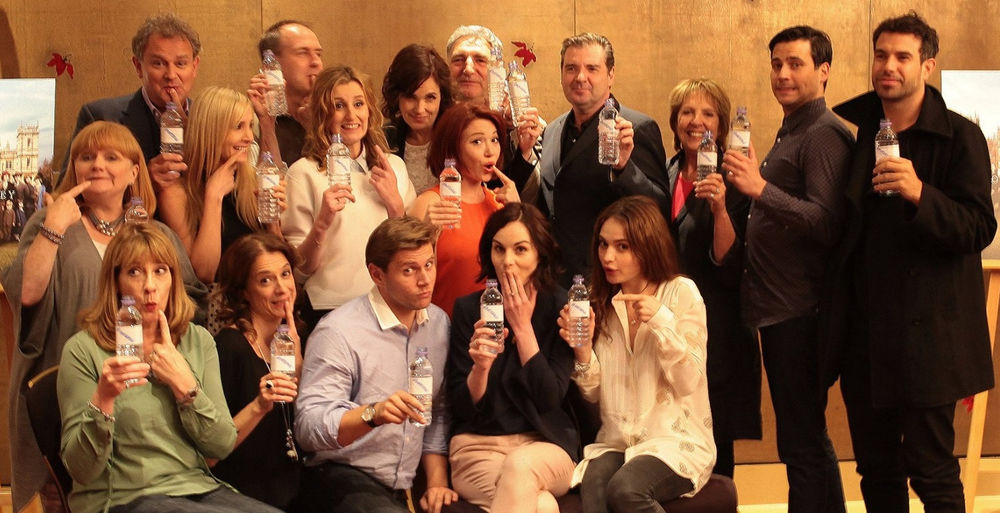 ABINGTON, Pa. -- A water bottle in a publicity shot for the period drama "Downton Abbey" unleashed harsh criticism and hilarious parodies about the visual authenticity of the series. But it also raises deeper issues about its accuracy in advancing understanding of a remarkable time in British history, from 1912 through the 1920s.
Penn State public content provider WPSU produces the live post-show "After Abbey" where experts tackle historical and cultural questions raised by the popular series. Andrew August, professor of history at Penn State Abington, appeared on "After" recently.
August's research focuses on social history, gender and culture in modern British history -- a sweet spot for discussing life on the fictional country estate of Downton Abbey. The series revolves around the aristocratic Crawley family, their servants and historic events such as World War I that affect them.
August said that during the early 20th century, social challenges intensified due to dramatic shifts in wealth. Families who made their fortunes in business instead of through inherited land ownership became prominent. The Downton estate has been owned by the noble -- yet cash poor -- Crawley family since the late 1700s.
"There's an invasion of the elites by the business classes," August said. "New wealthy families with business backgrounds are buying up estates while Robert Crawley has been struggling to keep his estate together."
Marriages that push societal norms also drive "Downton" plot lines. Crawley's motive for marrying an American heiress was rooted in generating cash to preserve his estate, and August said this was the reality for many.
"A lot of marriages like Robert's to a business-class person were accepted within families," he said.
August said the portrayal of a female character raising a child alone and yet still developing a social life is authentic.
"It wasn't unusual for marriages to be ruptured by war and disease back then so it also wasn't unusual for a woman of marriageable age to have children," he said.
Another storyline depicting a working-class family raising the illegitimate child of a wealthy woman as their own rings true, according to August.
"If there were issues with preserving the reputation of the mother, it would be a logical choice back then to do this. It wouldn't raise eyebrows," he said. "In poorer communities, it was common for neighbors or relatives to raise children not their own and not necessarily through a formal adoption."
To learn more about August's research and teaching interests, go to http://www.abington.psu.edu/academics/faculty/dr-andrew-august.