Penn State initiatives highlighted at National Association of Biology Teachers event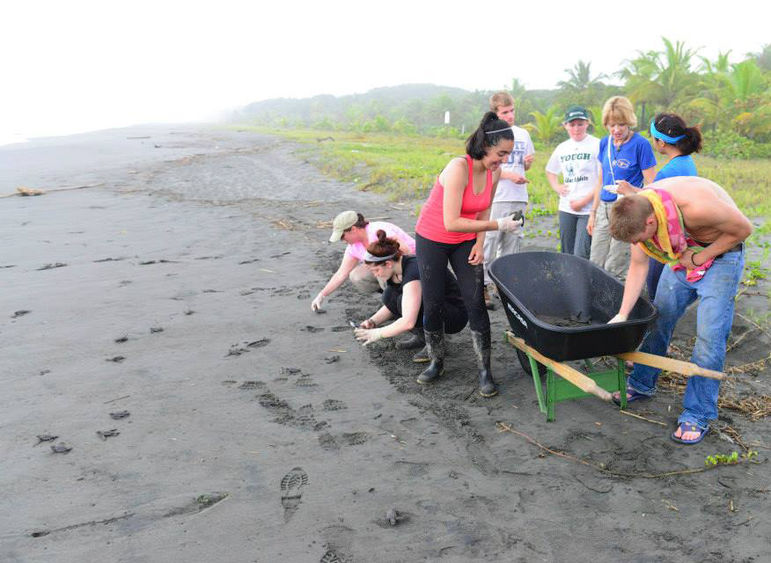 CENTER VALLEY, Pa. -- Jacqueline McLaughlin, associate professor of biology at Penn State Lehigh Valley, founding director of Penn State CHANCE, and chair of the National Association of Biology Teachers (NABT) Global Perspectives Committee (GPC), has orchestrated along with Missy Coyle, research technologist at Penn State Lehigh Valley, and other GPC committee members, an interactive poster and panel discussion event entitled, "Promoting Global Sustainability in the Teaching and Learning of Biology."
This event, which will be held on Thursday, Nov. 13, in Cleveland, Ohio, during the annual NABT Professional Development Conference, will also highlight the work of many other Penn State faculty, staff and students who contribute to the present and future of science education.
The inclusion of so many Penn Staters stems from a University-wide commitment to innovation in teaching and engaged scholarship. Penn State CHANCE (Connecting Humans and Nature through Conservation Experiences), an environmental education and professional development outreach program that uses real-world experiences to challenge students to think critically about conservation issues, serves as a prime example. It is the subject of a number of posters and a featured panel discussion by McLaughlin, Kathy Fadigan of Penn State Abington, and other CHANCE affiliates from around the world, including Carlos de la Rosa, director of the Organization for Tropical Studies (OTS), La Selva, Costa Rica; and Martin Linder, professor of biology and geography-education, Martin-Luther-University, Halle-Wittenberg, Germany.
Others will present in Cleveland as well. Darcy Medica, interim director of academic affairs at Penn State Schuylkill and CHANCE collaborator, has developed out-of-classroom experiences along with others at her campus that will be detailed in a poster about "Developing a Living Laboratory Model for Sustainability."
Featured as another example of engaged scholarship is a poster by Karen Kackley, instructor in biology at Penn State Lehigh Valley; Eileen Grodziak, instructional design specialist at Lehigh Valley; and student Vinod Jeyaretnam. Their presentation focuses on using active learning in an international field experience to develop global sustainability awareness.
"Through their varied efforts, Penn Staters are making such an impact on science and science education by entwining the topic of global sustainability into their curriculum," said McLaughlin. "We are excited to highlight their efforts to better our world and to inspire science educators nationwide through this event."
For more information about CHANCE, visit www.chance.psu.edu. For more information about the NABT 2014 conference, visit www.nabt.org.
Contact
Allison Goodin
Director of Enrollment Marketing, Penn State Lehigh Valley