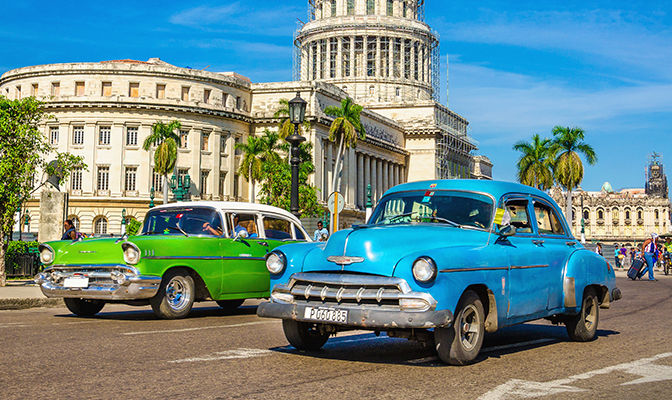 Be among the first college students to explore and contribute to research on Cuba's environmental protection, conservation, and ecosystem sustainability.
Penn State Abington students have until April 10 to apply to the four-credit program, which is comprised of a late spring online course and fieldwork in Cuba from July 7 through 15.
In late April and May, students will be responsible for completing online assignments. Upon arriving in Cuba, they will explore select ecosystems while questioning the phenomena that are affecting the maintenance, loss, and restoration of the biological diversity in the wake of Cuba's economic realities, global climate change, and other environmental threats. After returning from Cuba, students will develop posters for an undergraduate research event that will showcase their research.
Kathleen Fadigan, assistant professor of education at Abington, is one of the Penn State faculty who will accompany the group.
The program is managed by CHANCE (Connecting Humans and Nature through Conservation Experiences), which is based at Penn State Lehigh Valley. CHANCE, a partnership between Penn State and the Pennsylvania Department of Education, has trained more than 250 educators and 300 undergraduates from around world through field courses in China, Costa Rica, and Panama. CHANCE trains them to think like scientists and to carry out real-world research and conservation.
The program strives to connect people to nature through real-world experiences that incorporate scientific concepts, techniques, data and interpretations so they can construct their own understanding of their local landscapes and better effect change that will sustain the planet's biodiversity.