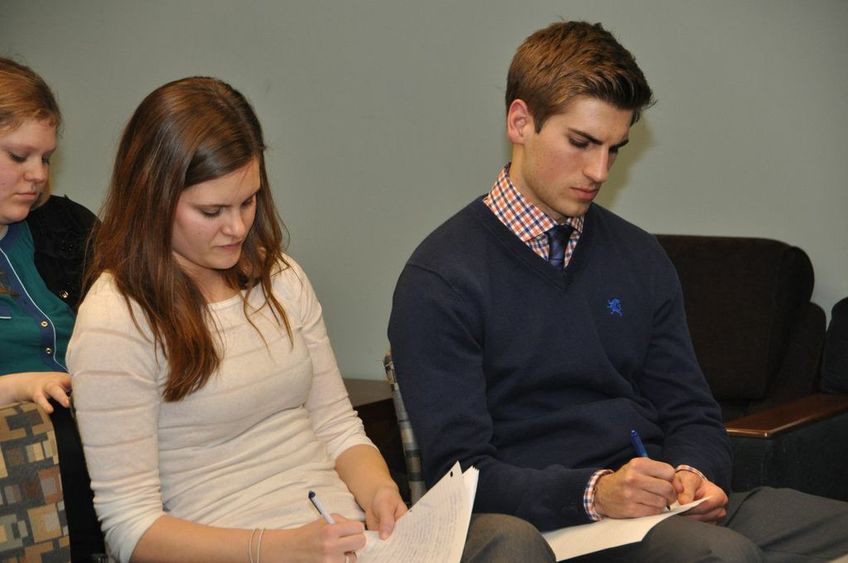 Penn State education majors attended a tutoring session recently for the tests they really need to ace: job interviews. The "interview tutors" -- current teachers, principals, and administrators -- offered inside advice that might give the May graduates an edge during the grueling interview process at public school districts.
One principal shared the impact hiring the right person has on an entire school district.
"The best thing a school leader can do is hire well. We are in the people business first," he told the 60 student-teachers, who will graduate next month. "You need to show us and tell us how you develop relationships."
The "tutors," all College of Education alumni, made it clear that impressive experience, stellar grades, and glowing recommendations cannot overcome questionable behavior on social media.
"You will be Googled; we will check Facebook and Instagram. If you don't think your grandmother would approve, take it down," said one teacher. She also checks social media for student-teachers assigned to her class, primarily to connect with them but also to know who is working with "my kids."
"Teaching is a passion; it's a calling," another administrator said. "It's not about you; it's about the students so you need to demonstrate that teaching is your passion, too."
The "tutors" work in southeastern Pennsylvania school districts in positions ranging from an elementary school curriculum specialist to a principal who moved into administration and a social studies teacher.
The seminar was hosted by Penn State Abington and organized by the Greater Philadelphia Chapter of the Alumni Student Teacher Network (ASTN), part of the College of Education Alumni Society Board. The ASTN works to support education majors as they are placed in public schools for student teaching practicums and to prepare them for interviews.
Sandie and Ronald Musoleno, members of the Greater Philadelphia ASTN and the alumni society board of directors, were instrumental in staging the event at Abington.