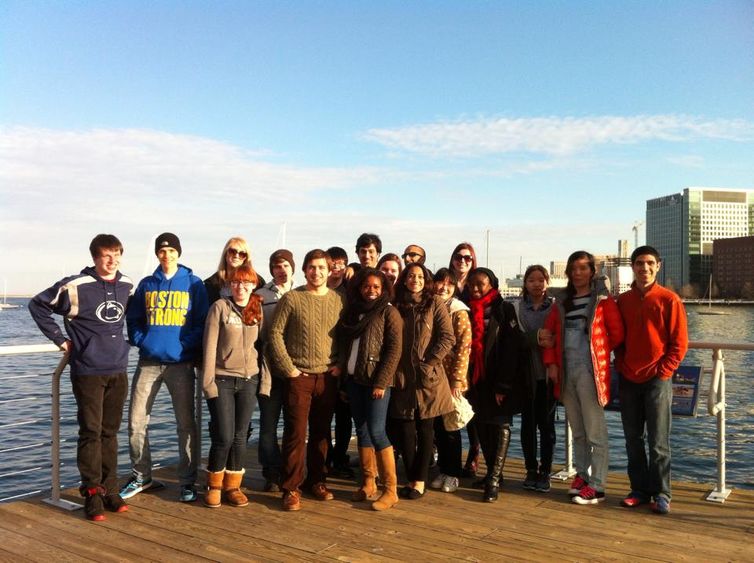 Their passion for research literally drove Penn State Abington students to Harrisburg and New England last week during spring break.
The collaboration between Penn State Abington senior Erica Lampe and Cuban student artists was selected for the Undergraduate Research at the Capitol conference in Harrisburg last week. Lampe and Gillian Sigfried, who graduated in the fall, traveled to the island nation twice to explore the creative process for women artists in two very different societies.
Lampe's entry was one of only eight selected from throughout the Penn State system for the annual conference, and it is the first time an Abington student's research was included. While in Harrisburg, Lampe met with her state representative and had the opportunity to sit in to watch the House of Representatives in action.
Lampe and Sigfried traveled to Cuba with two Abington faculty: Yvonne Love, assistant professor of art, and Bonnie Levinthal, associate professor of visual arts.
The Undergraduate Research event showcases outstanding and award winning research projects from colleges and universities in Pennsylvania with state legislators, their staffs, and visitors.
Lampe wasn't the only Abington student engaged in research to visit Harrisburg that day. Abington, Schuylkill and Lehigh Valley students accompanied by faculty spent spring break exploring oceanography, ecology, conservation and sustainability in New England. Then they traveled to the state capital to examine other students' research.
The five-day spring break program included a stop in Boston to see the symphony and walk the Freedom Trail. Afterward, they headed for coast to the Marine Biological Laboratory and the Woods Hole Oceanographic Institute.