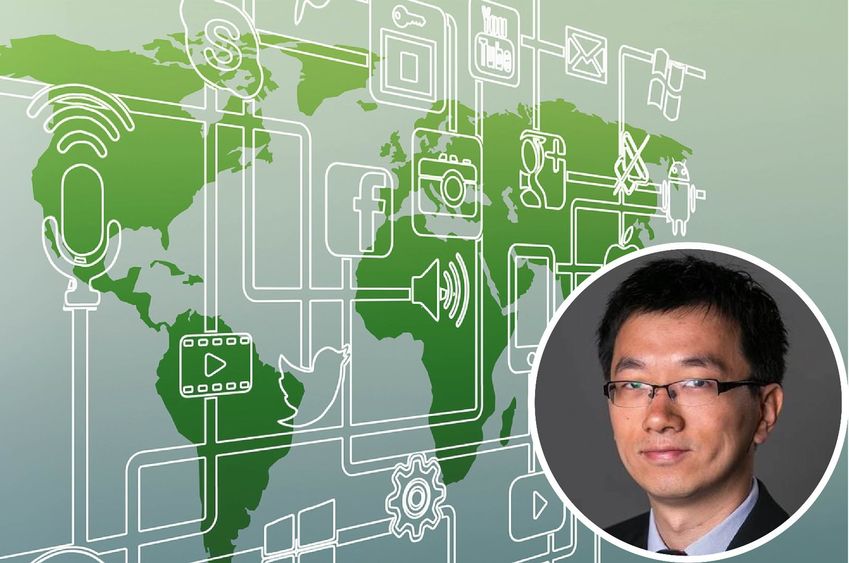 ABINGTON, Pa. — A Penn State Abington professor offers five research-proven steps for businesses to increase their social media engagement.
Lei Song, assistant professor of marketing at Penn State Abington, focused his research on helping businesses use social media to develop and promote new products. The recommendations are cited in Lei and his colleagues' paper, "Unlocking value through an extended social media analytics framework: Insights for new product adoption," which was published in Qualitative Market Research: An International Journal.
"The paper provides a framework for businesses to develop and promote new products by analyzing consumers' postings on social media," Song said.
The paper proposes a five-step process to understand these postings:
formulate (forming research questions)
determine (deciding on research design and data collection methods)
capture (downloading and pre-processing social media posting data)
understand (analyzing social media posting data)
and present (summarizing, evaluating and presenting research findings)
The research not only provides businesses with the above steps to draw consumer insights from social media postings, but it also creates guidelines on how to use social-media analytics techniques, like text mining and sentiment analysis, to analyze postings related to newer products such as the Apple Watch.
"The research helps businesses create effective and efficient social-media strategies for developing and promoting new products," Song said.
Song's research focuses on providing business insights by exploring how cultural, individual, and social factors affect consumers' purchasing behavior in both online and in-store retail contexts. In the online retail context, his research adopts both behavioral and quantitative analytical methods to understand the impact of user-generated content from social media and e-commerce websites on consumers' product purchases. In the in-store retail context, he examines how cultural, individual, and social factors affect consumers' responses towards various products and services.
Song earned his doctorate in marketing from Drexel University and teaches marketing strategy, marketing research, and marketing principles at Abington.
About Penn State Abington
Penn State Abington provides an affordable, accessible and high-impact education resulting in the success of a diverse student body. It is committed to student success through innovative approaches to 21st-century, public higher education within a world-class research university. With about 3,700 students, Penn State Abington is a residential campus that offers baccalaureate degrees in 22 majors, undergraduate research, the Schreyer honors program, NCAA Division III athletics, and more.