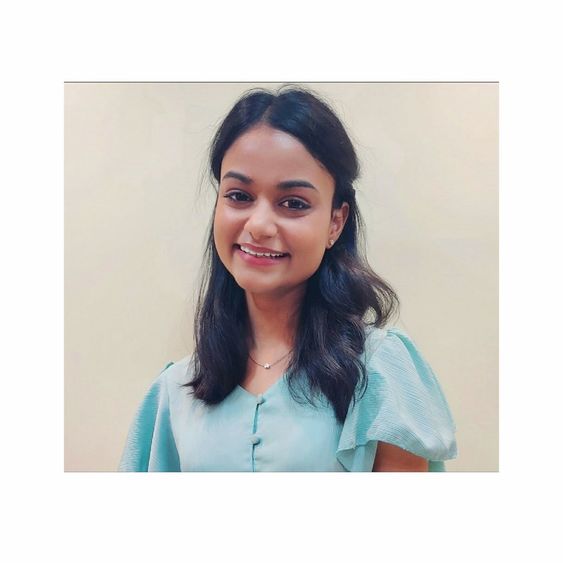 A Penn State Abington student presented her research at the Richard Macksey National Undergraduate Research Symposium at Johns Hopkins University. She was also honored with the Penn State University Libraries Excellence in Information Literacy Award for the same scholarship.
Harshika Thard's ACURA (Abington College Undergraduate Research Activities) project "What's in a Recipe?: Rose Water Biography" was developed with support from faculty mentors Marissa Nicosia, associate professor of English; Christina Riehman-Murphy, reference and instruction librarian; and Heather Froehlich, literary informatics librarian at Penn State University Libraries.
Thard, a biology major, discovered the project while exploring the ACURA website. As an avid baker, her interest was piqued upon learning that rose water has been used in cooking since medieval times due to its unique flavor, fragrance, and medicinal properties. She hails from India where rose water still plays a prominent role although it has lost its importance in the flavor evolution of western cultures.
Thard engaged with the literary, linguistic, and historical materials found in the Folger Shakespeare Library manuscript MS V.b.380, a medicinal and cookery book associated with a woman named Anne Western that dates to 1677, which includes rose water in many of its recipes.
Rose water, which is extracted from rose petals by distillation, was first produced by a Persian scientist in the 10th century, and by the early 17th century the English started incorporating it in recipes. It was a popular flavor, but in the mid-1800s, vanilla was introduced and replaced rose water in England and the United States. It continued to be used in South Asian countries.
Thard's research focused on rose water's usage in medicine for its anti-inflammatory and anti-bacterial properties. It has been found to relieve symptoms of eczema and rosacea, soothe irritation, and heal cuts, scars, and burns. Rose water also has been noted for its strong anti-oxidant effects in preventing cell damage and aging as well as being used to treat headaches and for stress relief.
Thard studied the reasons for rose water's disappearance from Anglo-American culture and its gradual reappearance in the food and cosmetic industries due to the increased demand for cruelty-free and organic products.
Thard said the experience presenting virtually at the Macksey symposium was invaluable.
"The faculty who were there were so impressed by my presentation," she said.
Her research will appear in a journal containing findings from the conference.
Thard reveled in the diversity of topics and the people presenting at the Macksey symposium.
"There was such a great conversation and ideas from the conference," she said. "This experience reinforced my curiosity about the world."
The "Rose Water Biography" project is part of What's in A Recipe research, which in turn is a section of the Early Modern Recipes Online Collective (EMROC).
About Penn State Abington
Penn State Abington provides an affordable, accessible and high-impact education resulting in the success of a diverse student body. It is committed to student success through innovative approaches to 21st-century public higher education within a world-class research university. With about 3,700 students, Penn State Abington is a residential campus that offers baccalaureate degrees in 23 majors, undergraduate research, the Schreyer honors program, NCAA Division III athletics and more.