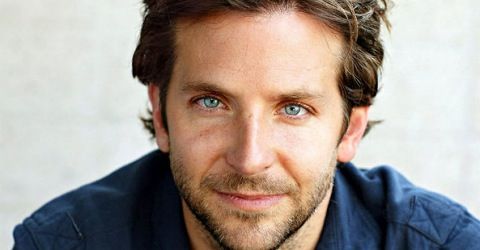 The big reveal of the Academy Award nominations last week kicked off lively debate among "experts" – from your friends to the critics at rottentomatoes.com - on who will win, who was snubbed and which film will dominate the awards.
At Penn State Abington, the opinion that matters comes from the campus's own expert Moylan C. Mills. The professor emeritus of integrative arts is widely respected in the Philadelphia region and beyond for his knowledge of film and the entertainment industry.
The day the nominations were announced, Mills was headed for the West Coast to lead an event featuring Abington women alumni who have carved out careers for themselves in Hollywood. But he had been calculating the Oscars options for months, so he took a few minutes before leaving to let his informed and frank opinions fly on the Oscars.
"Last year was considered one of the best for movies. Almost every category is rich with strong competition." Moylan C. Mills, "The Expert"
Mills' picks for the Academy Awards:
Best Picture: The big surprise is that the Coen Brothers' "Inside Llewyn Davis" was not nominated. It has won several critics prizes. The other surprise is that "The Wolf of Wall Street" was nominated. Reviews have been generally mixed to negative. However, it was directed by Martin Scorsese, and Hollywood is fascinated by that guy. Another film that was overlooked is "All Is Lost." A mediocre film that did get nominated is "Dallas Buyers Club."
My prediction: The race is between "American Hustle" and "12 Years a Slave."
Best Director: It will be either David O. Russell for "American Hustle" or Alfonso Cuaron for "Gravity." The surprise is Scorsese for "The Wolf of Wall Street." He won't win, but he could probably direct rubbish and get recognized by the members of the Academy, who are enthralled by him.
My prediction: I would bet on Cuaron for "Gravity."
Best Actor: A big surprise that Robert Redford was not nominated, and Leonardo DiCaprio was. Redford had been touted as the possible winner by many reviewers. I think that he gives the performance of his career and should have been nominated. I'd like to see Bruce Dern win for his masterful turn in "Nebraska."
My prediction: Matthew McConaughey appears to be the favorite for "Dallas Buyers Club."
Best Actress: I think Cate Blanchett should win for her magnificent performance in Woody Allen's "Blue Jasmine." Even though the film came out early, I don't think that she will be forgotten. Sandra Bullock is Blanchett's main competition for her stellar work in "Gravity." She could eke out a win, but I don't think so.
My prediction: Cate Blanchett.
Best Supporting Actor: The surprise is the nomination of Jonah Hill in "The Wolf of Wall Street." He's good, but he won't win.
My prediction: It will probably be Jared Leto in "Dallas Buyers Club" in the kind of offbeat role that wins Oscars.
Best Supporting Actress: This is a very competitive category. Julia Roberts gives the best performance of her career in "August: Osage County." June Squibb almost steals the picture in "Nebraska." I was glad to see Sally Hawkins, who was terrific in "Blue Jasmine," nominated. I doubt she can win. Lupita Nyongo was powerful in "12 Years a Slave."
My prediction: Being nominated will have to be the consolation for these fine actresses. Jennifer Lawrence will probably win for "American Hustle." That's the easy choice.
"Last year was considered one of the best year for movies. Almost every category is rich with strong competition," Mills said. "It should be great fun to watch on March 2."
Mills shares his expertise on film, theater, opera and popular culture with the campus community and numerous groups that invite him to speak. He also has an active following for his Friday Night Film Series and Opera Lecture Series, part of Abington Cultural and Community Events. For the spring events calendar, go to www.abington.psu.edu/CA