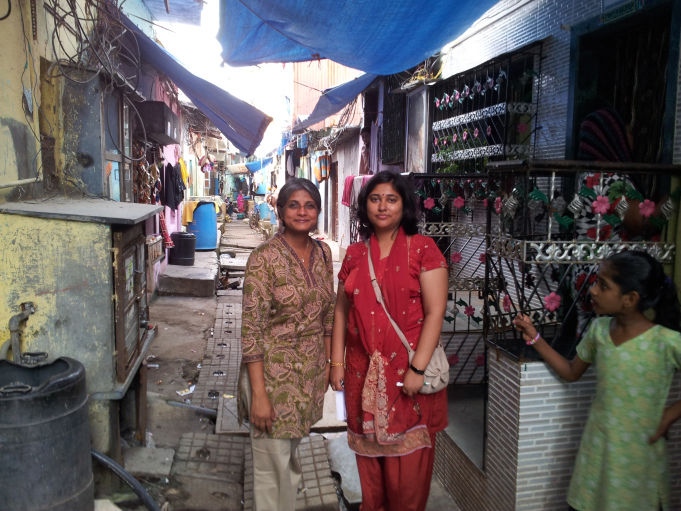 Penn State Abington associate professor of marketing Shruti Gupta has been named the recipient of the Ogontz '65 Career Development Professorship (CDP) to support her research into the consumer behavior of the 4 billion people worldwide who earn about $2 per day.
Gupta's goal is to further understand the behavior of poor consumers and identify the prevalence of unethical marketing practices that exploit them. This market segment is also known as bottom of the pyramid and comprises two-thirds of the world's population, with purchasing power of about $5 trillion. Gupta gathered the raw data by interviewing consumers during a sabbatical in India last year.
Gupta said the research is beneficial to her students in the courses she currently teaches as well as a course she is developing, Sustainable Marketing. The data relates to course content such as emerging markets and the bottom of the pyramid, market research, ethics in marketing, and external and internal influences on consumer behavior. She also plans to teach Marketing 435: Marketing and Society, where knowledge from this project will enable her to deliver the course content in a more relatable way to the students.
In the coming semesters, Gupta plans to publish her research findings in the form of several scholarly journal publications and conference presentations. Her first paper from the research data, "Despite Unethical Retail Practices, Consumers at the Bottom of the Pyramid Remain Loyal," is under review for the 2013 Summer Educator's Conference of the American Marketing Association.
The CPD was endowed by Sallie Mae Chief Executive Officer Al Lord and his wife, Suzanne. It was first awarded in 2003 and provides support for a faculty member's research over a two-year period. It is designed to advance the career of tenured or tenure-track faculty member at the Abington campus.