Group promotes tolerance through movement, music and beauty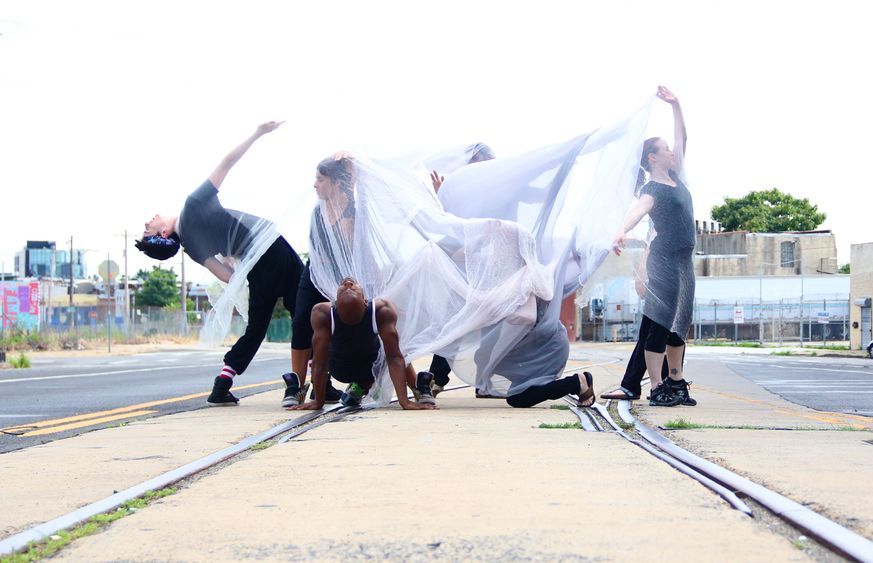 Sutie Madison moves a lot. As an artist, director and choreographer, it's part of her work. As a woman living with Tourette's syndrome, it's part of her life.
Sutie first became aware of her constant twitches, tics and vocalizations at age 8, although she wasn't diagnosed with Tourette's syndrome (TS) until she was 13. TS is an inherited neurological disorder characterized by repetitive, involuntary movements and vocalizations.
Sutie began experimenting artistically with her tics after graduating from college, where she studied painting. One of her professors, a renowned visual artist, encouraged Sutie to use her tics in developing video performance pieces.
"During this time, I realized that my tics serve me as a personal language system," she said. "Because they are kinetic in nature, they become a kind of dance."
This awakening to her inherent gifts motivated the Ambler resident to educate others about TS and promote tolerance. In 2011, Sutie found Band of Artists (BOA) – a group of educators, performers, presenters and scientists who strive to create awareness about neurological disorders. BOA's productions include modern dance and live music as well as a scientific component.
Penn State Abington and The Neurosciences Institute at Abington Memorial Hospital are co-sponsoring a performance by BOA at the campus on Friday, April 12. The intent is to entertain and to promote tolerance of those living with neurological disorders.
As director and choreographer, Sutie uses physical and vocal tics, both her own as well as those of others, as a foundation for choreography.
The scientific part of the show features a discussion led Dr. James Cook, Sutie's neurologist at Abington Memorial Hospital. Cook also serves on the board of BOA.
Sutie is proud of her team members and passionate about their mission. "Ultimately, my goal is to draw from others through developing, collaborating and directing different media pieces, scientific discussions and performing arts events," she said. "Each will highlight both social and self-awareness in the lives of people who have the courage to embrace their challenges by finding a unique way of expressing them."
Tourette's: A Dancing Disorder
An evening of dance, music and awareness co-sponsored by The Neurosciences Institute at Abington Memorial Hospital and Penn State Abington.
When: 7:30 p.m. Friday, April 12
Location: Penn State Abington, Sutherland Auditorium
Admission: $15. For advance tickets, call 215-481-2204 or go to www.amh.org/classesandevents and Click on Community Events.