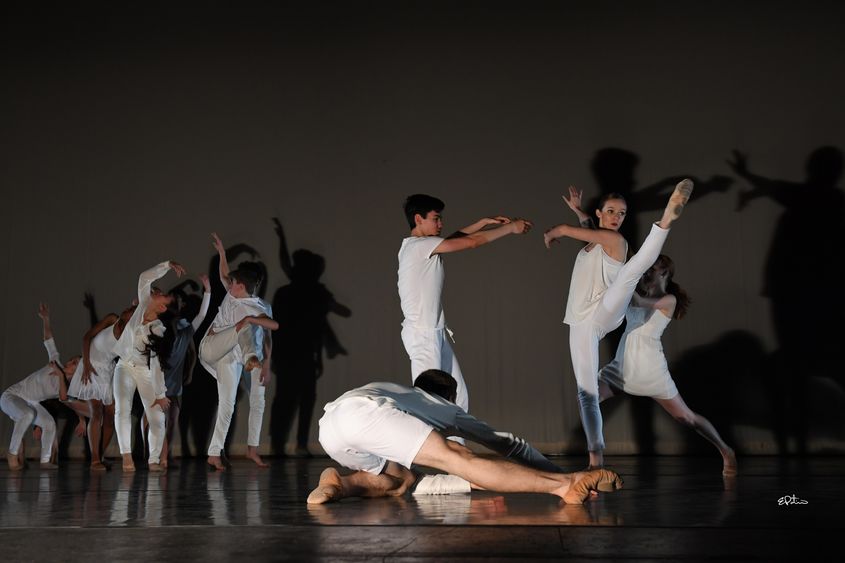 ABINGTON, Pa. — Jenkintown's Metropolitan Ballet Company (MBC) will bring its "Moving Pieces" show to Penn State Abington at 7:30 p.m. on Friday, April 28. Usually known for larger works, the nationally recognized school of classical ballet has adapted six exciting shorter pieces for the intimate stage in the Sutherland Auditorium. Admission is $5.
Company founder and director Lisa Collins Vidnovic promises a variety of dance forms, from classical to contemporary, featuring some of the school's most talented dancers. Although Vidnovic's own "Short Set," which she describes as "a humorous, four-minute piece for boys and girls," is expected to be a highlight of the program, she is most enthralled by Sarah Mettin's "A Winged Victory."
Mettin, a local resident and alumna of the company, has established her own dance troupe in New York, Mettin Movement. She created "A Winged Victory" for male dancers, which is significant since MBC's boys scholarship program is one of the largest in the country.
MBC will perform several pieces, including:
The elegant "Blue Bird" pas de deux from "The Sleeping Beauty";
"Deep Down Basic Whatever There Is," a contemporary work by Mettin; and
Various classical and contemporary solos from the Youth America Grand Prix, the world's largest international student dance competition.
MBC, founded in 1996, has been acknowledged as one of the top seven talent-producing ballet studios in America.
"Classical education and dance are a framework for excellence, and we've produced some great dancers and great people," Vidnovic said.
MBC dancers have performed with the Pennsylvania Ballet and other major national companies. Vidnovic is a former dancer, ballet mistress, and teacher with the Pennsylvania Ballet.
Metropolitan Ballet has also been lauded for its community outreach — in particular, its innovative Kinetic Literacy Program for underserved elementary school children.
"The program delivers positive outcomes through its fresh approach to math and language skills and creates lasting opportunities for engagement with the arts," Vidnovic said.
Vidnovic said her company's mission is to make dance accessible and meaningful to the community.
"Moving Pieces" is sponsored by Penn State Abington Cultural & Community Events.