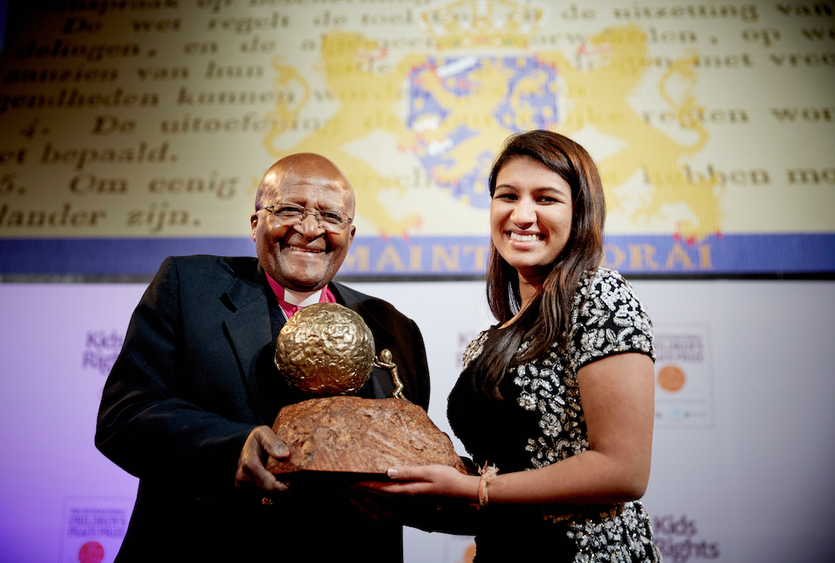 UNIVERSITY PARK, Pa. — The Penn State speaker series Research Unplugged launches its spring season on March 19 with six speakers poised to share their expertise with local residents.
In partnership with Schlow Centre Region Library, Research Unplugged talks are held in the library's Downsbrough Community Room on six consecutive Thursdays from 12:30 to 1:30 p.m. Limited free parking is available at Schlow Library starting at 11:45 a.m.

As always, the events are free and open to all, with complimentary light refreshments available. A new aspect of the series beginning this semester is the inclusion of one talk featuring an undergraduate researcher.
Getting the spring series off to an uplifting start on March 19, Neha Gupta -- a first-year student in the Schreyer Honors College -- will present "Young Humanitarian: The Inspiring Story Behind the Empower Orphans Foundation." Speaking along with her faculty mentor Associate Dean Nichola Gutgold, Gupta will describe the humanitarian work she began at age 9 to help thousands of vulnerable children in India and the United States. In November 2014, Gupta was awarded the International Children's Peace Prize by former archbishop and Nobel Peace Prize winner Desmond Tutu.
On March 26, Professor of Astronomy and Astrophysics Eric Ford will present "Exoplanets: The Search for Habitable Worlds," discussing the potential for life on planets beyond Earth from an astronomical perspective. Attendees will discover what makes a habitable zone, learn about some of the bizarre worlds scientists have discovered among the more than 1,000 recent exoplanet discoveries and consider the implications for the origins of our own solar system.
Research Unplugged takes a romantic turn on April 2. Beth Montemurro, associate professor of sociology at Penn State Abington, will present "Love, American Style: The Evolution of Courtship and Dating." Ever wonder how our wedding traditions evolved? Are they enduring or changing in the 21st century? Join Montemurro for a lively conversation about the meaning behind American rituals of dating, sex, engagements and weddings.
On April 9, Research Unplugged will focus on political satire. Sophia McClennen, professor of international affairs and comparative literature, presents "Is Satire Saving Our Nation? Mockery and American Politics." In our post 9/11 world, what is the role of parody news shows such as The Colbert Report and The Daily Show in shaping public perceptions and voting behavior? Join McClennen for a lively discussion about how today's political satire can inspire, challenge and offend different segments of society.
Daniel Falk, professor of classics and ancient Mediterranean studies, will lead the April 16 discussion titled "Excavating the Bible: What the Dead Sea Scrolls Reveal about Biblical Stories." Join Falk for an exploration of how the Bible came down to us in its present form and what these stories meant to people long ago. He will focus on the earliest manuscripts of the Bible and help us ponder its meanings and implications then and now.
On April 23, Mark Ballora will present "Seeing with Your Ears: Visualizing Data with Sound." Imagine being able to hear data about clouds, earthquakes or cosmic winds. Ballora, associate professor of music technology, will explore sonification, a field emerging at the crossroads of the sciences and the sonic arts. Learn how sound can effectively illustrate aspects of phenomena under study. From the simple Geiger counter to complex data sets, sonification is opening new ways to experience and popularize science.