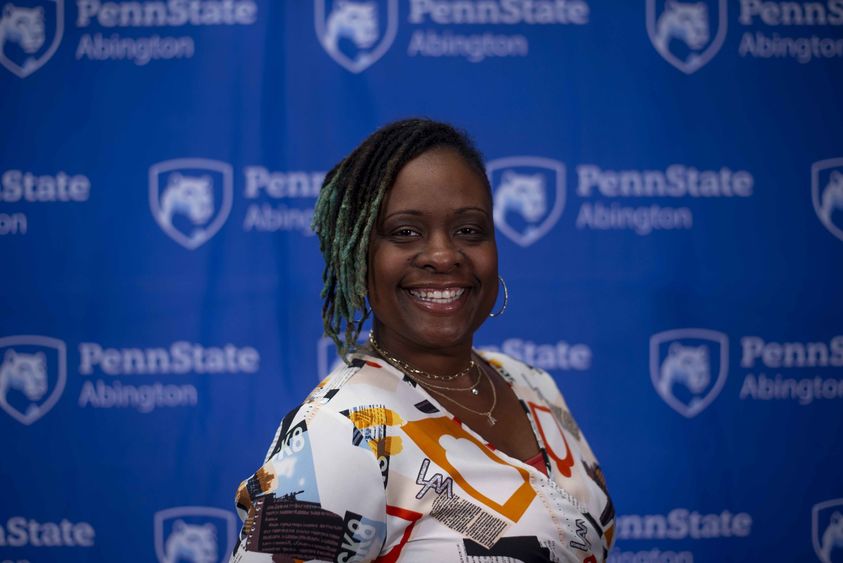 UNIVERSITY PARK, Pa. — Aneesah Smith, director of diversity, equity and inclusion (DEI) at Penn State Abington, will deliver a hybrid lecture, titled "Fostering a Sense of Belonging to Improve Campus Culture," on June 15 from 5:30 to 6:30 p.m. in the Foster Auditorium at University Park and via Zoom. 
Smith, an accomplished speaker and activist, has been featured as a keynote speaker at a variety of conferences including Creating Change, the National Association of Student Personnel Administrators, the Mid Atlantic LGBT Conference and the Philadelphia Trans Health Conference.
Her lecture is co-sponsored by Penn State Global, the Office of Educational Equity, Human Resources, Student Affairs, the Office of Undergraduate Education and the University Libraries.
A summary of the lecture:
"DEI efforts on college campuses have made great strides but focusing on adding 'belonging' to the equation will truly impact student success and faculty and staff retention. Just having a welcoming campus is not enough; under-represented groups, due to their history of exclusion and discrimination, have the natural tendency to question if they are respected, valued and understood. By creating spaces in and out of the classroom or workplace that affirm and celebrate diversity and are free from microaggressions, we can all contribute to a more inclusive campus culture. This lecture will provide examples of ways we each can help to foster belonging, increase our knowledge of diverse communities, and combat microaggressions we commit or witness. DEIB work is everyone's work and together we can transform the campus culture for all."
The lecture will take place in-person in the Foster Auditorium. Please note that due to ongoing construction, the Curtin Road entrance to the Libraries will be closed. Attendees are encouraged to enter from the Pattee Mall entrance.
For those attending via Zoom webinar, registration is required. Please register at the following link: https://psu.zoom.us/webinar/register/WN_ftEo917AR7iWpccwq_VIcQ.
For questions about the lecture, please reach out to Nathan Rufo at [email protected].