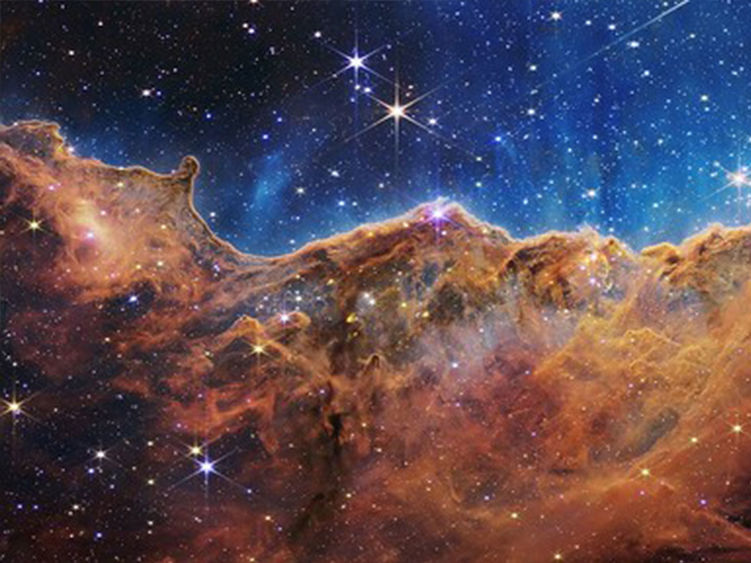 ABINGTON, Pa. — As NASA releases the first images this week from the deepest parts of space ever observed via the James Webb Space Telescope, the public is invited to learn more about what the pictures reveal at a free event on July 24 featuring Ann Schmiedekamp, NASA Solar System Ambassador and professor of physics at Penn State Abington.
The Webb telescope left Earth on Dec. 25, traveling more than a million miles into space. The instruments had to cool and calibrate before the images could be captured and delivered to NASA scientists.
The dawn of a new era in astronomy is here as the world gets its first look at the full capabilities of the Webb telescope, according to NASA officials.
"We present humanity with a groundbreaking new view of the cosmos from the James Webb Space Telescope — a view the world has never seen before," said NASA Administrator Bill Nelson. "These images, including the deepest infrared view of our universe that has ever been taken, show us how Webb will help to uncover the answers to questions we don't even yet know to ask; questions that will help us better understand our universe and humanity's place within it.
Community members of all ages are invited to the Abington campus' Woodland Building at 1600 Woodland Road on Sunday, July 24, at 2 p.m. when Schmiedekamp discusses the telescope's capabilities and key science themes. The discussion will be followed with demonstrations and hands-on activities.
Details and registration information are available here.
About Penn State Abington
Penn State Abington provides an affordable, accessible and high-impact education resulting in the success of a diverse student body. It is committed to student success through innovative approaches to 21st-century public higher education within a world-class research university. With more than 3,000 students, Penn State Abington is a residential campus that offers baccalaureate degrees in 24 majors, undergraduate research, the Schreyer honors program, NCAA Division III athletics and more.